IPAF InForma
IPAF InForma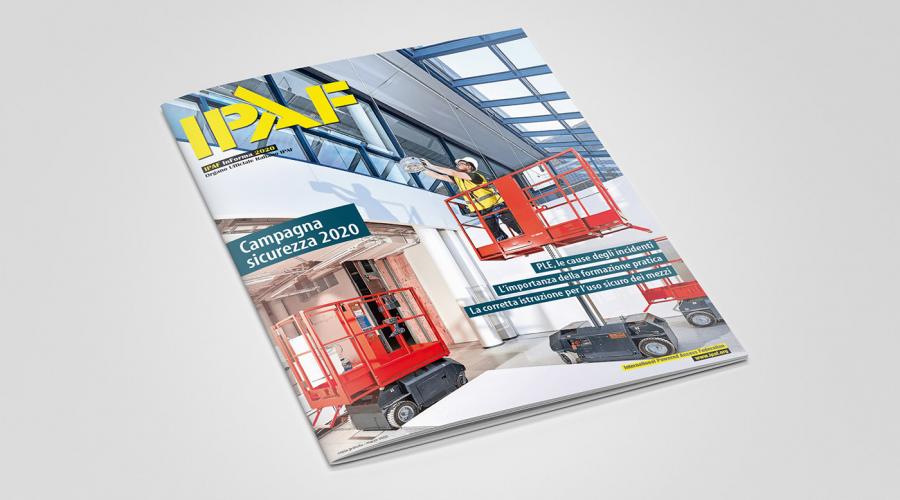 Added 16 Dec 2020
Last updated 16 Dec 2020
Resource also available in:
The official Italian IPAF safety magazine
I have the great privilege of writing this editorial as CEO and Managing Director of IPAF here on IPAF InForma, one of IPAF's most widely read publications. Some members and readers may already know me from my long career in the industry, most recently with Nationwide Platforms in the UK, during which time I was also a member of the IPAF Board.
After briefly leaving the industry at the end of 2018, I jumped at the chance to take on this fantastic new challenge. When I took up the position in December, I was positively surprised by the level of involvement from the whole IPAF team - everyone is passionate about improving safety in our industry and I was overwhelmed by the support I received as a new leader, a great start for me in my new role.
IPAF has undergone many changes in 2019, but we are still on track. Nothing will deter us from our mission to make the motorised air access industry as safe as possible, through quality training, technical and safety guidance and helping our members provide excellent customer service. I look forward to helping steer the course of the organisation for many years to come. And I hope to visit you soon in Italy to continue the work of our organisation side by side with you to improve our industry. IPAF needs your expertise, your experience and your passion.
See you soon,
Peter Douglas
CEO & Managing Director, IPAF