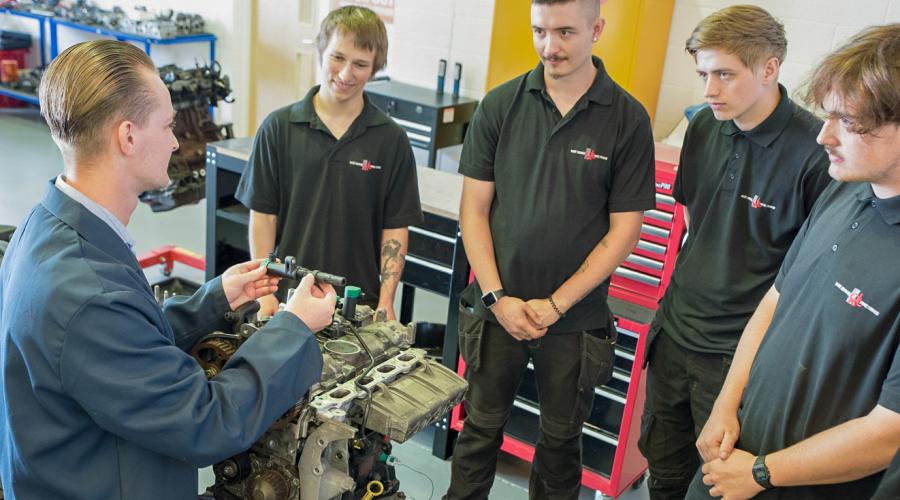 MEWP SERVICE TECHNICIAN AND ENGINEERS: TRAINING AND APPRENTICESHIPS
Roadmap for success: training and apprenticeships in the powered access industry
IPAF has developed an exclusive career pathway that will allow you – or your employees – to become MEWP Service Technicians and MEWP Engineers and achieve industry-recognised qualifications.
These pathways will enhance skills, develop expertise and ensure candidates have the qualifications and behaviours needed in the industry. Whatever stage you're at in your career – from school-leavers to qualified engineers – there's a pathway to suit you and your career development.
"For the first time the powered access sector has a defined technician or engineer career path and training courses to back it up. Here at Lifterz we have already seen renewed enthusiasm among our technical staff and a willingness to achieve qualifications and implement the knowledge and skills gained in the workplace."
Steve Gerrard, Operations & HR Manager, Lifterz Ltd
BENEFITS FOR EMPLOYERS:
A cost effective and high-quality training solution
Confidence that employees are trained to effectively carry out required maintenance and engineering tasks
A clear route for employee development based on business need
A career path created by the MEWP industry for the MEWP industry
BENEFITS FOR EMPLOYEES:
A rewarding career in an exciting and diverse industry
A clear career progression route with defined learning outcomes
Development of competences and highly transferrable skills
A defined pathway for training and career development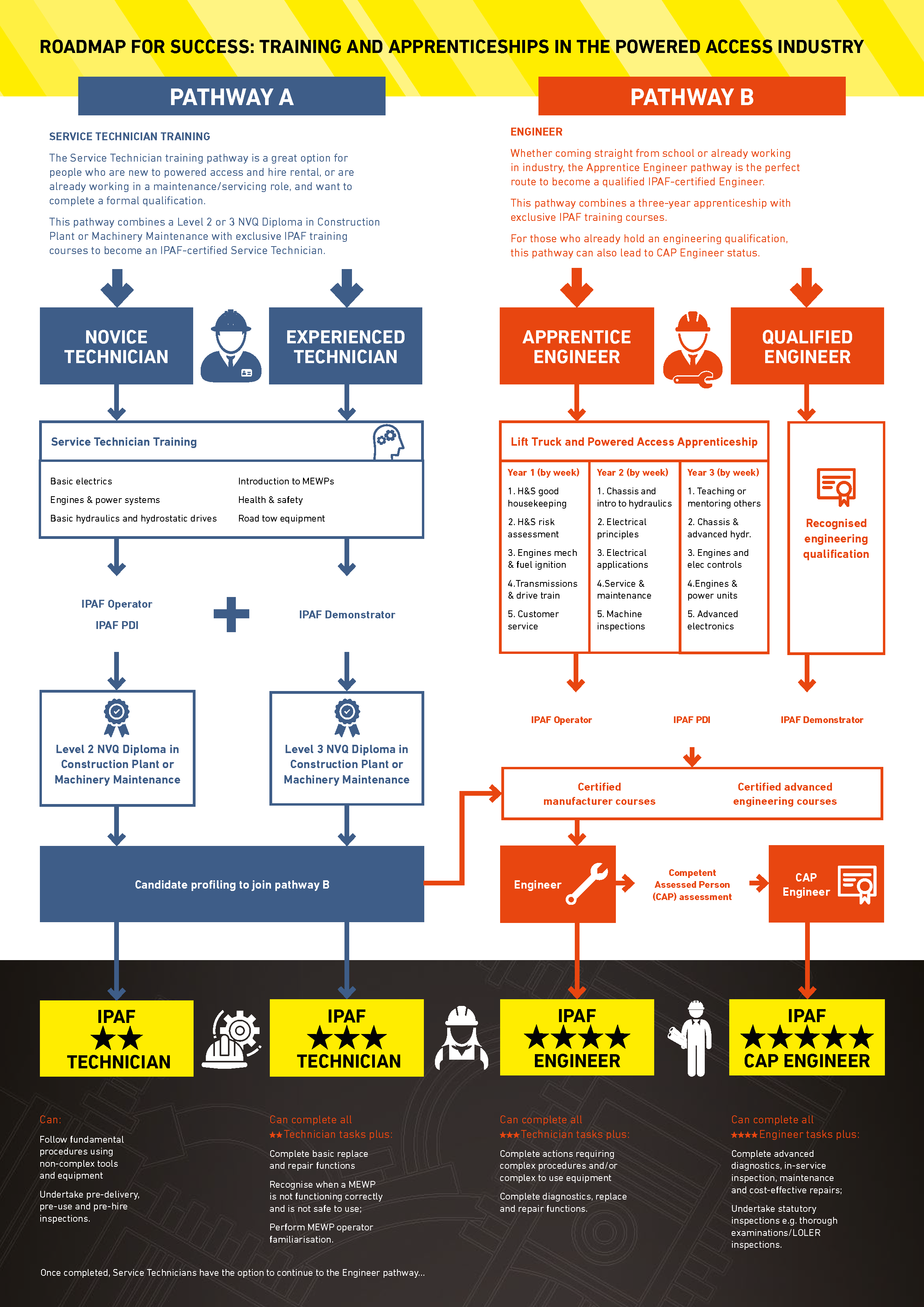 AVAILABLE COURSES
For more information and to register interest in entering candidates on to the IPAF Roadmap, please email richard.whiting@ipaf.org
The first stage of qualifying Service Technician training is delivered as a six-day course by Learning For Hire. Upcoming course dates to be confirmed. 
IPAF member firm TVH is offering qualifying Technical Support Training, for more information and dates click here, visit www.tvh.com/training-uk or email ftec.training@tvh.com.