IPAF Sustaining Members see the bigger picture and the future of safety in the powered access industry. 
Sustaining Membership is a category of IPAF membership designed to recognise and sustain IPAF's strategic initiatives and overall contribution to improving safety and productivity in powered access worldwide.
IPAF currently has six sustaining members worldwide, these consist of AON (formerly Hendersons), APEX, Haulotte, Alimak Group, Riwal & Manlift and Eagle Platforms.
HAULOTTE
Haulotte, the international Mobile Elevating Work Platform (MEWP) and telehandler manufacturer, became IPAF's first sustaining member, signing the agreement at IPAF event, Europlatform in October 2018. The Haulotte Group has been a member of IPAF since 1996, over this period they have supported IPAF with campaigns, IPAF councils and much more. 
Read more about Haulotte joining as a sustaining member Visit Haulotte's website
"This agreement is a great opportunity for Haulotte to emphasise how vital safety and training are when offering work at height solutions. Haulotte is proud to mark this agreement, which highlights one of our main cornerstones: To offer a best-in-class and safe user experience to our customers." Stéphane Hubert, Chief Sales Officer for Haulotte
APEX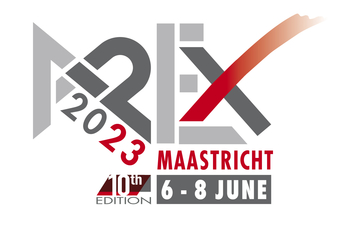 APEX joined IPAF in 2019 as a sustaining member after joining the federation in 2005. IPAF has been an event partner with APEX for many years, IPAF exhibit at International Rental Exhibition (IRE), APEX Maastricht, and APEX Asia. 
The next event dates take place: APEX 06-08 June 2023, Maastricht, Netherlands
APEX 2023 event website  APEX Asia event website
AON UK LIMITED
Aon is IPAF's preferred insurance provider in the UK and Ireland. Aon joined IPAF as its third Sustaining Member in 2019. 
The partnership sees Aon commit to working with IPAF to arrange insurance solutions for IPAF members in the UK and Ireland; offering a comprehensive range of products, including Owned Plant, Hired in Plant, Employers & Public Liability and Motor Fleet Insurance.
"IPAF has worked together with Aon for a number of years, and this enhanced partnership is the result of several months of discussions about how best to extend an attractive benefit to IPAF members." Richard Whiting, IPAF's UK Market General Manager
Aon UK Limited is authorised and regulated by the Financial Conduct Authority. Aon UK Limited Registered in England and Wales. Registered number: 00210725. Registered Office: The Aon Centre, The Leadenhall Building, 122 Leadenhall Street, London EC3V. FP.ADV.582.RR
ALIMAK GROUP 
ALIMAK GROUP 
In January 2021, Alimak Group, the global mast-climbing work platform (MCWP) and construction hoist (CH) manufacturer joined IPAF as its fourth sustaining member. 
With headquarters located in Stockholm, Sweden, and no fewer than 26 subsidiary companies and a presence in more than 20 countries worldwide, all of the Alimak Group are now members of IPAF.
"Alimak has long been a very active member supporting IPAF in the development of training courses and safety campaigns, especially from the UK branch, as well as being members of the MCWP, lift & hoist dedicated workgroup...so to have Alimak Group on board as a sustaining member will be excellent as it will allow us to tap into the company's expertise and global presence to help promote quality training and safety best practice regarding MCWPs and hoists worldwide." Angel Ibañez, IPAF's Global Representative for MCWPs and Related Products
Alimak and its subsidiaries in Australia, Belgium, Brazil, China, Denmark, France, Germany, Hong Kong, India, Italy, Malaysia, the Netherlands, Norway, Russia, Singapore, South Korea, Sweden, Switzerland, the UK and the US are now all IPAF members in their own right, as part of the overarching membership agreement.
Read more about Alimak Group joining as a sustaining member Visit Alimak's website
RIWAL 
Riwal and Manlift are IPAF's fifth sustaining member, the first rental company to join the enhanced membership level. Riwal has joined with its collective number of subsidiaries as well as Manlift companies.
Riwal Netherlands has been a member and advocates for safety since 2004, with a further ten members joining after. The IPAF Board gained the support of Pedro Torres, CEO of Riwal, in 2019 when he was seconded onto the board.
READ MORE ABOUT RIWAL & MANLIFT JOINING AS A SUSTAINING MEMBER VISIT RIWAL'S WEBSITE 
EAGLE PLATFORMS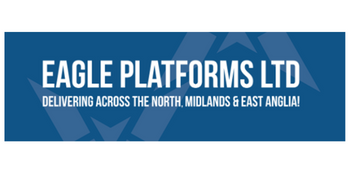 In 2022, UK rental and training company, Eagle Platforms,  became IPAF's sixth sustaining member. With headquarters in Anston, Sheffield, South Yorkshire, Eagle Platforms provides powered access machine hire and quality training. The company is accredited to IPAF Rental+ Standard and has been an IPAF member since 2011. 
"Being a member of IPAF is very important to us here at Eagle Platforms – whether that is in terms of underpinning the quality powered access training we offer or accrediting our business to the IPAF Rental+ quality assurance standard, which demonstrates to our clients that we are committed to the highest levels of safety, excellence in customer service and improving our green credentials. " Adam Nicholson, Managing Director of Eagle Platforms
Read more about Eagle Platforms joining as a sustaining member Visit Eagle Platforms Website