IPAF's Women in Powered Access Initiative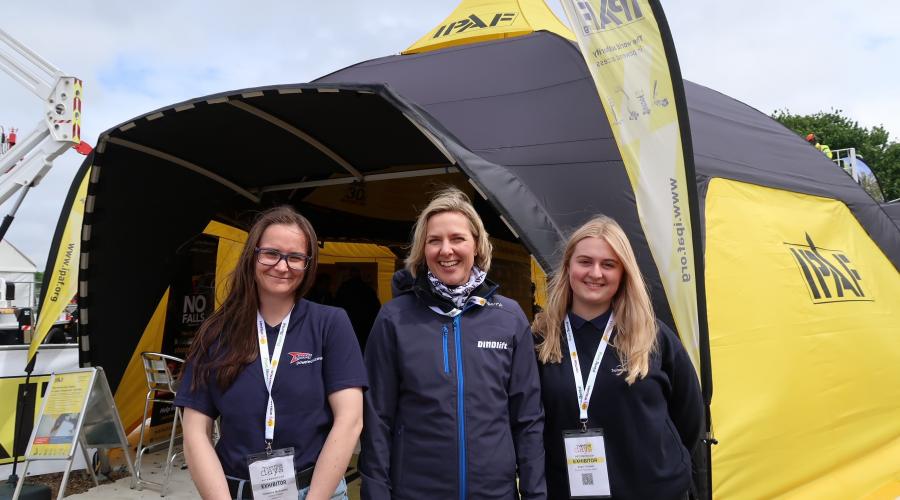 www.ipaf.org/women-powered-access
IPAF's Women in Powered Access Initiative aims to recognize and celebrate the contributions of women in powered access, as well as outlining career pathways for women both already in the industry and those looking to enter it. 
The initiative is inspired by IPAF President Karin Nars, who became the first woman elected to the role when confirmed at the IPAF AGM in London in March 2022. In her inaugural address, she said: "Inclusion is important because it enables people to share different perspectives in a supportive environment. Safety is a joint effort to which everybody can and should contribute to.  
"We cannot afford to exclude anybody from the conversation surrounding safety in our industry. While we may work in a male-dominated business, there is more to the story than that."  
IPAF hopes the initiative will encourage more women to bring their knowledge, passion and work ethic to our industry, as well as recognising and sharing the stories of some of the many thousands of women in our industry whose stories have not yet been told.   
Karin Nars adds: "These stories are something young women need to see and hear – to help them become inspired and learn about paths women have taken in our industry. With the Women in Powered Access initiative, we invite women of all ages and different professional roles to share their stories of inclusivity.  
"Through these stories and role models, we want to communicate the broad opportunities our industry can offer women. We invite everybody with a passion for our industry, and a passion for safety in powered access, to be heard and to contribute."  
Please see below for a range of inspirational Women in Powered Access stories. If you would like to propose yourself or someone you work with who would be willing to offer their story as part of the series, please click here let us know.   
Women in Powered Access stories
Women in the Workplace 
IPAF has set up to signpost IPAF members to valuable resources for Women in the Workplace. Included are articles, police templates and links to useful training resources for you and your company. 
Click here to view the resources
IPAF Women in Powered Access Mentoring Scheme
IPAF's Women in Powered Access initiative are launching a mentoring scheme for Women in the Powered Access Industry who are looking for extra support and guidance to sustain and promote their career within the Powered Access Industry.
The scheme will initially be set up with a small number of mentors, and women within the Powered Access Industry will be invited to apply to become a mentee.