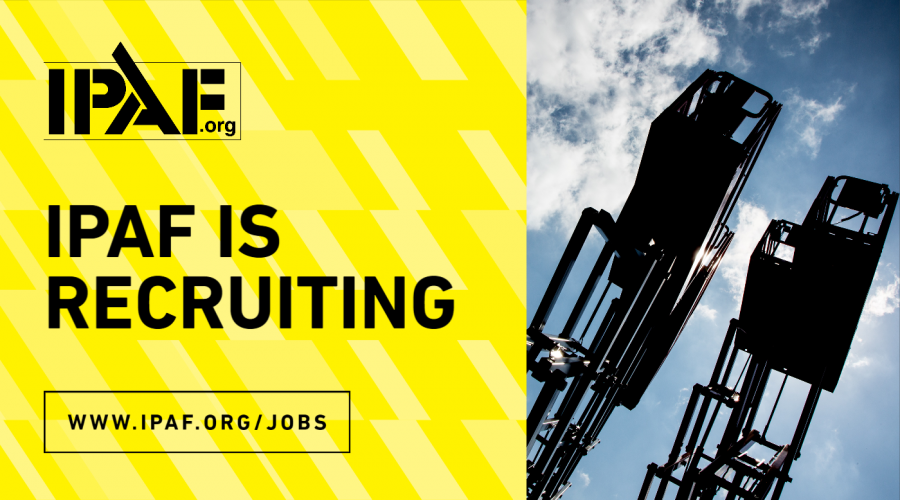 IT PROJECT MANAGER
We are now looking for a strong and experienced IT Project Manager to join our team.  Your focus will be to manage the relationship with IT developers to ensure that agreed outcomes are delivered on time and to budget.  You will use your excellent analytical and communication skills to evaluate user needs and system functionality, ensuring that supplier IT provision meets these needs in the development of IPAF's IT applications and the successful delivery of our outsourced IT projects.
To be credible and effective in this role you will need extensive experience with reporting packages and databases, advanced knowledge and hands on experience in delivering solutions using API as a service and most importantly demonstrable project management experience.
As this is a project-based role, it will be offered initially on a fixed term basis of 2 years.  Some travel may be required in the role, so you need to be flexible in your approach to working hours.
IPAF offers generous employee benefits and the salary for this role will be commensurate with experience.  Interested? Please send a letter of application and CV to Kay Howard, HR Business Partner via email at jobs@ipaf.org. Applications must be received by 5.00 pm on Friday 6 November 2020.
REGIONAL REPRESENTATIVE FOR SWITZERLAND
IPAF is now looking for a talented and experienced representative for Switzerland.
Your focus will be to champion safety in the working at height industries by engaging IPAF members, contractors, and related stakeholders in promoting the safe and effective use of powered access in Switzerland. You will provide existing members with a local, improved service and actively encourage work at height best practice in the region.
To be successful, you will have a passion for quality training with strong focus on health and safety, coupled with a desire to make a positive impact on the powered access sector.
You will be a confident Swiss health and safety professional currently working in the powered access industry.  Previous experience in a similar role is desirable, although not essential. Candidates must be fluent in Swiss German, French and English. 
Whilst the Swiss office is in Basel, we are flexible if you prefer to be home based. The position is available on a full time employed basis although we will consider part time if you prefer (80% - 100%).  Salary will be competitive, dependent on qualifications and experience.  Monthly out of pocket expenses, mobile/cell phone and motoring expenses incurred while performing your duties as an IPAF regional representative will be reimbursed.
In you are passionate about championing safety standards and want to make a real difference to safety in the powered access industry, we want to hear from you. Please apply in writing with a CV and letter of application in English, to Kay Howard, HR Business Partner via jobs@ipaf.org by 5.00 pm on 30 October  2020. Interviews will be held in Basel during the first 2 weeks in November.