IPAF Rental Market Report (free/discounted copy)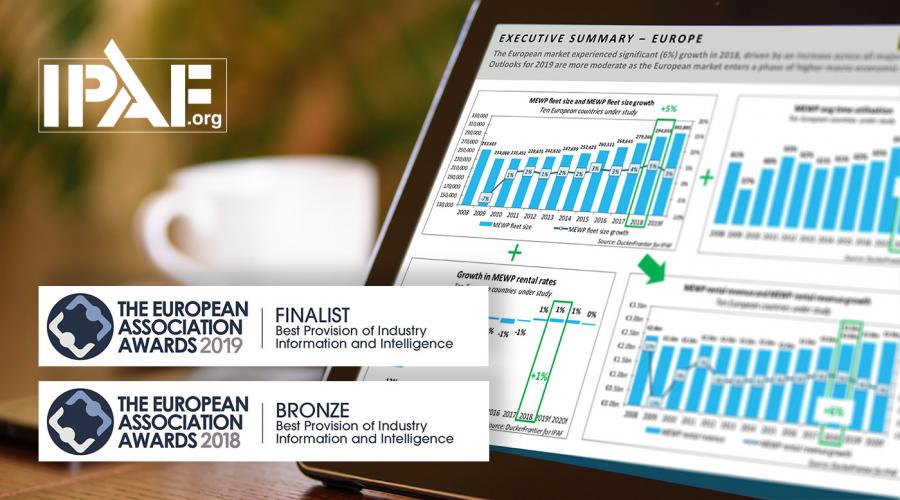 IPAF members that are manufacturers, rental companies, dealers/distributors and suppliers can claim a relevant 2023 report, based on operating country or region, free of charge! If you are an IPAF member not mentioned above, you will still apply for an IPAF member discount on the annual IPAF Rental Market Reports. 
The award-winning IPAF Rental Market Reports, published by Ducker annually, are presented in an easy-to-read format and are the definitive go-to guide for those investing in the powered access rental markets around the world.

The reports include the following data:
Market size: Market value, company specialisation and size, re-rental/cross-hire, activities outside MEWP rental, market size in units, and applications.
Market dynamics: Value growth, market size in units, revenue per unit.
Investment: By company type, by country, rental inventory.
Operational aspects: Market variables, utilisation rate, age of fleet/average retention period, rental rates.
Market trends and drivers: Market maturity, penetration, GDP per capita, construction growth.
TO ORDER YOUR REPORT CLICK HERE
Contributing to the IPAF Rental Report
IPAF members in the Powered Access Rental sector also have the opportunity to contribute to research reports. If you would like to contribute, please email marketing@ipaf.org.
*The IPAF Rental Market Report is published in English only.