IPAF Global Safety Report
IPAF Global Safety Report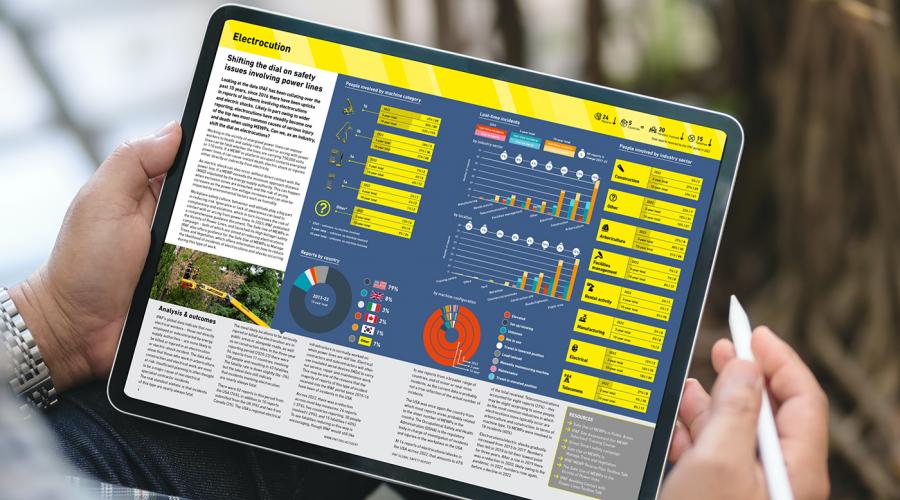 Added 28 Jun 2023
Last updated
www.ipaf.org/accident
Resource also available in:
The IPAF Global Safety Report 2023, covering 2012 - 2023 data, analyses the main causes of serious injuries and fatalities occurring when using powered access machines to conduct temporary work at height, highlighting the need to gather more near-miss data from across the industry worldwide to help avoid the most common types of serious accident in future. 
Ref: PU-1163-0623-1-en
Worldwide accident reporting project
Using MEWPs for temporary work at height is a proven safe method for a wide range of activities. IPAF and its members share data on incidents involving powered access with the goal of identifying areas of risk and common trends. The accident reporting project commenced in 2012 and the knowledge gained has been used to create safety awareness campaigns and inform all the work that IPAF does, including developing industry guidance and training.
IPAF's UK members have reported around 75% of the data in this safety report, however, the project is expanding around the world, to increase our understanding of working practices and reduce incidents in every country. Reporting is not restricted to IPAF members, and any person or organisation can report an incident to a  member of the IPAF staff or via the IPAF portal.
REGISTER AND REPORT AN ACCIDENT
UK Health and Safety Executive (HSE) workplace report
The UK's Health and Safety Executive (HSE) produces annually the 'Workplace fatal injuries in Great Britain' report. This report provides headline numbers on workplace fatal injuries resulting from a workrelated accident that were reported to enforcing authorities. It includes both fatal injuries to workers and to members of the public.