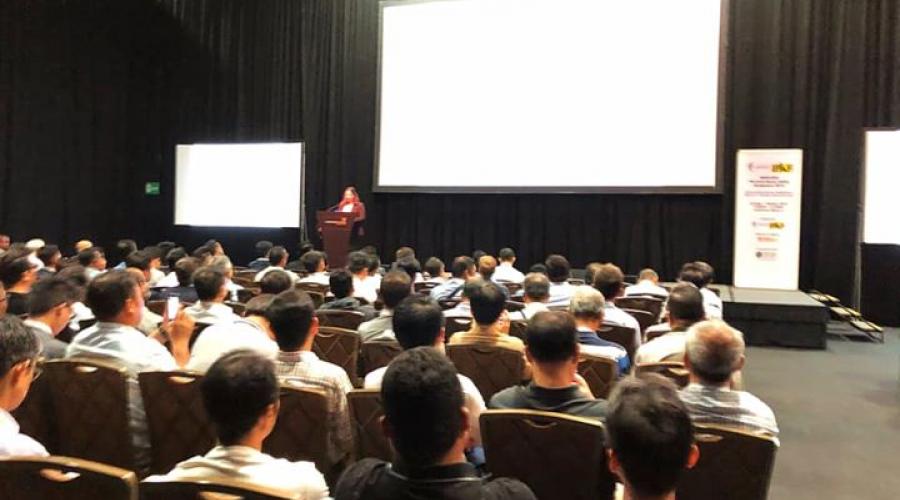 The International Powered Access Federation (IPAF) has hosted another well-attended safety symposium at the Marina Bay Sands hotel in Singapore, in conjunction with Work Safe Asia 2019 and co-hosted by the Singapore Ministry of Manpower.
The half-day conference covered important safety topics concerning Mobile Elevating Work Platforms (MEWPs) and Mast-Climbing Work Platforms (MCWPs); the line-up comprising Shawn Ong, Chairman of IPAF's Singapore Council, giving a welcome address, Tan Kee Cheong, Deputy Director, OSH Specialist Department at the Ministry of Manpower, talking about safe use of MEWPs, and Raymond Wat, IPAF's Regional General Manager, on standards regarding modifications and MEWP operator training.
Then came a series of mini presentations focusing on new technology to enhance MEWP safety featuring Darren Phua, General Manager, Haulotte, Caesar Tanquingcen, Product Manager for SEA, Japan & Korea at Oshkosh-JLG, and Klein Phua, General Manager of Modern Access & Equipment. The programme concluded with Ben Chong, Director of Global Training, talking about MCWP and hoist safety.
Raymond Wat comments: "IPAF has been working for some years now with the Singapore Ministry of Manpower to get these important safety messages across. Once again this half-day symposium was well attended and shared thought-provoking ideas.
"We're grateful to the Ministry of Manpower, our event speakers and of course the engaged delegates who took time to attend this vital safety presentation. By working together in this way we will help anyone using powered access work to industry best practice and understand the latest standards and the need for proper operator and supervisor training, ensuring all workers get to go home safely at the end of each day."
Other news you might be interested in