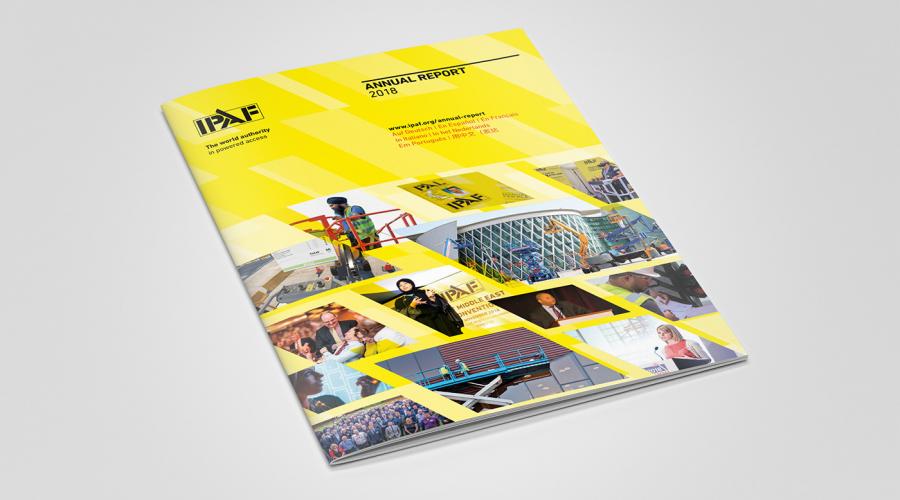 The International Powered Access Federation (IPAF) experienced a strong year in 2018, growing across the board in terms of membership, training delivery, turnover and territories covered. IPAF reversed its 2017 deficit through efficiencies and cost controls, leading to increased revenues, which were up 8.5% year-on-year.
Enhanced income from events and a 5.8% increase in training revenue, including significant growth in demand in countries where IPAF previously delivered little or no training, all helped contribute to the turnaround. IPAF is a not-for-profit organisation, meaning all available revenue is reinvested into IPAF safety and training programmes.
Contractors requiring PAL Cards on major projects were behind significant rises in demand for IPAF training in the Nordic and Middle East regions. Mace announced that it requires PAL Card holders to work on a major project near Odense in Denmark, and project managers at the Expo2020 World Fair in Dubai, UAE, announced at IPAF's Middle East Convention 2018 in Dubai that PAL Cards would also be required for powered access operators on its huge construction site.
The figures – detailed in IPAF's Annual Report 2018, published today in eight languages including Chinese – show membership increased from 1,322 at the end of 2017 to 1,335 last year, extending IPAF's footprint into 66 territories worldwide, including Kazakhstan, where training was translated and delivered for the first time in Russian.
Demand for IPAF training soared again last year, with 165,787 people successfully completing an IPAF course in 2018 – increased demand for training was particularly pronounced in Ireland, Spain, Denmark, the Middle East and the Quebec region of Canada, where IPAF members were able to offer French-language tuition.
IPAF continued to invest in new staff, better technology and updating its training programme, and participated in events in more countries than ever before, including hosting new events in the UK and Thailand, hosting the IPAF Asia Conference & Showcase for the first time in Kuala Lumpur, Malaysia, as well as attending events such as VerticalDaagen in Holland and Nordbygg in Sweden.
Speaking at IPAF's AGM in Dubai, UAE, ahead of the IPAF Summit & IAPAs being hosted for the first time ever in the Middle East, Tim Whiteman, CEO & Managing Director of IPAF, said: "There's no doubt 2018 was a demanding year, but your federation rose to the challenge to embrace new opportunities. IPAF promotes the safe and effective use of powered access worldwide; reinforcing this message in existing territories as well as bringing it to new audiences is key to everything IPAF does.
"2018 saw virtual reality (VR) and simulators really grab the industry's collective imagination. IPAF consulted widely with stakeholders on the potential for VR and received a phenomenal response; it's clear our industry is keen to embrace this technology, and IPAF set out key recommendations in a white paper on extended reality in response to the consultation."
Nick Selley, IPAF's President, who stepped down at the AGM having served his two years in the post, commented: "Safety remains paramount and all our members need to stand behind these values and adhere to strict safety standards. IPAF continues to work tirelessly in improving standards through its campaigns to reduce accidents across a number of areas, such as technical guidance and safety campaigns.
"IPAF is working closely with the UK Health & Safety Executive and standards and safety bodies in the Middle East, as well as participating in the All Party Parliamentary Group (APPG) of UK MPs looking into falls from height in the workplace.
"I would also like to reference the commitment I made to develop and promote apprenticeships, as I believe we need to do everything possible to encourage young people into the industry and to develop talent. IPAF has made strides in identifying pathways to apprenticeships and qualified service technician status, which define new career paths in our industry."
Tim Whiteman concluded: "Thanks to the dedication of IPAF's Board, Council, Committees, members and staff working across almost 70 countries, the deficit as reported at the end of the 2017-18 financial year was reversed. As a result, your federation entered 2019 more resilient, able to adapt to growing global demand for its quality training, technical and safety guidance, and to embrace exciting new opportunities."
The IPAF Annual Report 2018 is available now in Dutch, English, French, German, Italian, Portuguese, Simplified Chinese and Spanish, and is free to view or download from www.ipaf.org/annual-report.
Other news you might be interested in