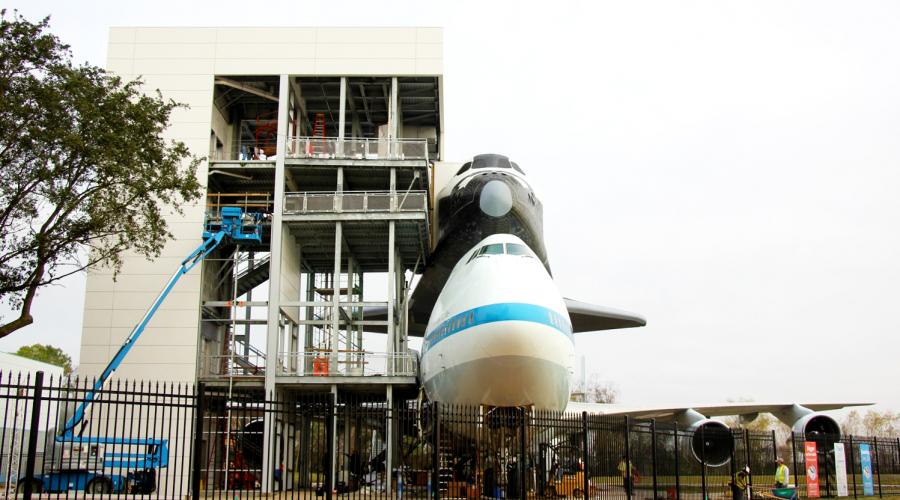 The North American Regional Council of the International Powered Access Federation is promoting a revolutionary new networking event that will address some of the most pressing challenges in Mobile Elevating Work Platform (MEWP) – also known as AWPs – and Mast-Climbing Work Platform (MCWP) operations.
With the tagline "Innovation doesn't happen by itself", the IPAF Innovate 2018 event debuts a format never seen before in the powered access industry, bringing together all industry stakeholders, from manufacturers and rental companies to contractors and service companies – including managers, supervisors, drivers, mechanics, salespersons and operators – to collaborate in problem-solving workshops and to present their proposed solutions to enhance the safety and efficiency of MEWP and MCWP operations.
All participants at the event, held from midday on October 16 to midday October 17 at the Houston Area Safety Council in Pasadena, Texas, will be able to take away a document of their proposed new ways of working, and one presentation will be selected as having the best chance of an immediate impact on safety and efficiency and IPAF North America will prioritize spreading this idea across the wider industry.
Ebbe Christensen, Chair of IPAF's North American Regional Council, says: "Each attendee will be an active participant in promoting positive changes in the industry, voicing their own unique knowledge and experiences. Each will join one of the ten available workshops facilitated by an IPAF North American Regional Council member – if undecided in advance of the event, participants can specify their preferred workshop during registration on the day."
Forrest Hester, a member of the IPAF NARC and one of the main instigators of the new event format, adds: "Unlike other static seminars where delegates sit in an auditorium listening to designated speakers deliver set presentations, the format of this event will be much more interactive and will mean that every attendee will share and take away key insights, innovative new ways of working.
"We also hope all attendees will participate in creating a lasting network of collaborative colleagues from other companies with whom they will be encouraged to keep working to develop and share wisdom and ideas with peers."
The event begins at noon on October 16, and after a short introduction and orientation the workshops will get to work finding creative solutions to their specific set of challenges and developing a presentation that will be delivered to all the other groups the next day.
The workshop topics will each be led by a designated member of the IPAF North American Regional Council, and the subjects delegates may choose from are: Exiting an elevated work platform; Site risk assessment; Introduction to platform load-sensing; Recognizing and avoiding electrocution; MEWP rescue plans; Do we know what a safe work site is?; Near misses; Retraining; Safe MEWP travelling on site; and Qualified service technicians.
In the evening delegates will experience a cocktail reception and buffet dinner at the world-renowned NASA Space Center in Houston, where the genius and creativity of the Apollo missions that put men on the moon and the innovation and longevity of NASA's Shuttle program will form the inspirational backdrop to a memorable evening of dining, discussion and networking.
The next morning all delegates will reconvene at the HASC facility to present their ideas; everyone will get a chance to vote for the ideas and creative solutions they would most like to see implemented right away across the powered access industry.
Tony Groat, IPAF's North America Regional Manager, comments: "The thinking behind Innovate is that 'the best way to predict the future is to create it'; this was certainly a major consideration for the North American Council when developing this event.
"All participants are guaranteed to take away valuable insights from this event, and it will set in train positive actions to make our industry safer. We will share ideas for new ways of working, and all those who take part will become part of a powerful network of like-minded individuals with whom they can continue co-ordinating to make our industry safer and more innovative for many years to come."
See www.ipaf.org/innovate for full details, to book your place and to select your preferred workshop topic at this not-to-be-missed event.
Other news you might be interested in