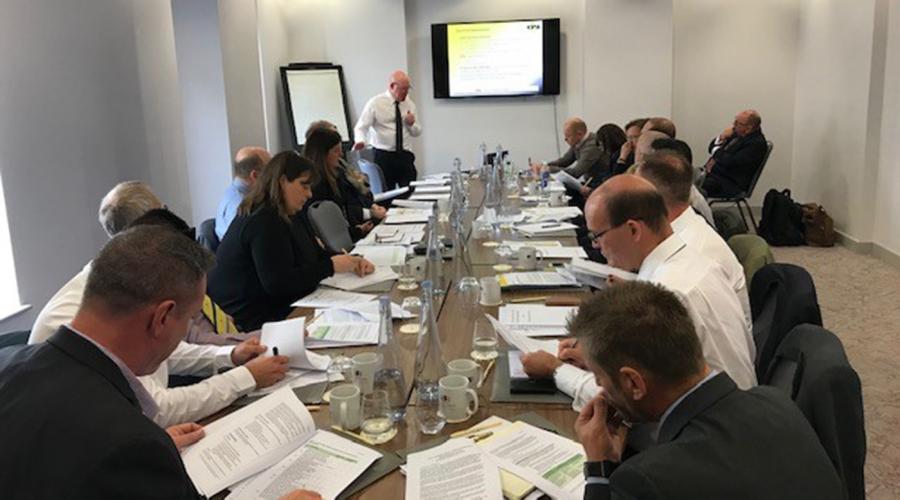 A new Hire Controller Trailblazer Apprenticeship has been launched in the UK, with assistance from the International Powered Access Federation (IPAF), which has helped develop the new standard and associated end-point assessment, and has worked together with employers other trade bodies to create a common set of documents to support the new apprenticeship programme. 
There will be a launch event for the new Hire Controller Trailblazer Apprenticeship on Tuesday 7 May 2019 at the Double Tree by Hilton, Islington, London at 10.30 am, during which the apprenticeship programme will be outlined to all members of the implementation group and other interested parties.
Richard Whiting, IPAF's UK & Ireland Market Manager, and Paul Roddis, IPAF Training Manager, worked closely with the implementation group to create the apprenticeship and its end-point assessment, as well as helping to create a common set of supporting materials including Apprentice Logbook.
Richard Whiting says: "We have been part of this Trailblazer group, which is chaired by Kirsty Archbold-Laming, and the launch is the culmination of employer collaboration, standard development and production of an end-point assessment plan.
"IPAF, the Construction Plant-Hire Association and Hire Association Europe all worked together to devise a common set of documents in support of the standard, which are recognisable and acceptable for all federations and trade bodies whose members will be making use of this new pathway into the powered access and wider UK rental industry.
"IPAF has likewise been instrumental in developing a new Lift Truck and Powered Access Engineering Technician Trailblazer Apprenticeship, which will be similarly ready to launch imminently. It shows what the wider hire sector can achieve when we work together to identify solutions to common problems, in this case a shortage of specialist trained entrants to meet a long-identified skills gap and opening up new pathways into the industry."
Other news you might be interested in