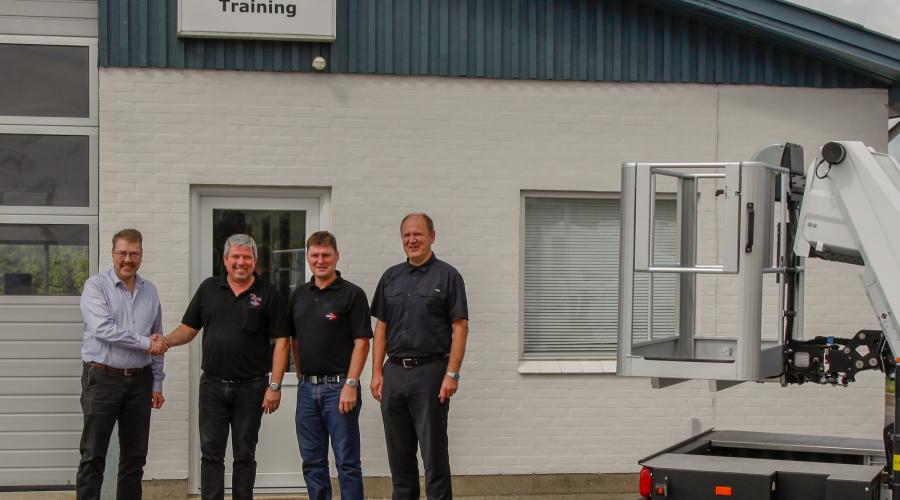 TIME International in Farsoe has received accreditation as an official International Powered Access Federation (IPAF) training centre, as Denmark experiences continuing rise in demand for Mobile Elevating Work Platform (MEWP) operator training, with more than 1,000 IPAF PAL Cards issued over the past 12 months.
At the beginning of November, TIME International in Denmark was accredited as an IPAF training centre, having successfully completed a rigorous audit by IPAF assessors. The IPAF training programme for platform operators is certified by TÜV as conforming to the international standard ISO 18878 MEWP operator training.
Per Trend-Poulsen, the IPAF-certified instructor at Time International in Farsoe, comments: "We have been advocating the 'IPAF way' for many years, and have been offering IPAF training to operators by bringing in instructors from Versalift UK; now we are accredited in Denmark as well we are looking forward to scaling up our training offer, which of course can now be delivered to candidates in Danish."
Kent Boström, IPAF's Representative in the Nordic & Baltic region, adds: "I'm happy that TIME International is now fully IPAF-accredited in Denmark. It is a welcome expansion of IPAF's training offer to meet rising demand across the region.
"This increased interest in IPAF training in Denmark started with one major contractor stipulating that all operators of MEWPs must hold a valid IPAF PAL Card to work on site, leading to multiple IPAF-accredited training providers opening up in the country."
Trending demand for high-quality MEWP operator training is now spreading in Scandinavia. The past 12 months saw over 1,000 PAL cards issued in Denmark alone. As the demand is expected to rise still further, IPAF anticipates a need for even more training centres in Denmark, in neighbouring Sweden and the wider Nordic region.
Other news you might be interested in