IPAF Webinar: Electrification – Why Old Habits Die Hard
We all know we should be contributing to a greener world. Pressure to do so is growing exponentially in our macro environment - from legislators, regulators and a turning up of the volume in a changing political arena. This shapes our micro-environment and, ultimately, our decision making when it comes to investment choices. Most of us are mindful of adhering to our company's environmental policy and taking corporate responsibility to support a cleaner planet and a more sustainable future. One step in the right direction is sure to choose electric machines over diesel-fuelled models; it figures. So why aren't more companies selecting the power of the battery? At an individual level, we may listen to our consciences, but do we actually only hear the voice of the bottom line of today's budget sheet? 
 
This webinar will investigate the obstacles that prevent progress – from issues with infrastructure, resistance-culture, perceived cost, and awareness of machine capability and, importantly, how we might approach overcoming these blockers and find where the opportunity lies. Guest speakers from different industry perspectives will take the pulse of the 'fleet electrification culture', looking at data from different countries and examining how barriers can be overcome. And how will embracing electrification pave the way for other technologies such as hydrogen-powered machines?  
Speakers: 
Rémi Heidelberger,

Group Product Marketing Manager, Haulotte Group

Rémi has 20 years of experience in the management and development of industry products and services. Having an engineering degree in electrotechnics completed at an international sales & marketing business school, he has occupied different positions in the energy industry before joining Haulotte Group four years' ago.

His roles in Haulotte have included electric vehicle charging unit project management and business development, services to the industry, and head of marketing. Today, he leads their product and solution marketing department and supports Haulotte to deploy, among other topics, its strategic shift towards electric platforms. 

Philippe Witte,

Group Fleet Manager, Riwal

Philippe has five years' experience in the rental industry and has been in his current position for three years. Owing to Riwal's global presence, he is able to highlight the perspective on electrification from multiple countries. In addition to his role at Riwal, he is a member of the European Rental Association's Technical Committee.  Previously, he was a Financial Consultant at Deloitte, and he holds a master's degree in Financial Economics.

Jacco de Kluijver,

VP Sales & Marketing EMEAR, Terex Aerial Work Platforms

Jacco started his career in powered access at the Genie importer for the Netherlands in 2000.Within the company there were a multitude of activities among different brands of construction equipment and, following a short stint of two years outside of the industry, he returned to work for Genie in 2007.

He later became a Territory Sales Manager in Benelux before combining this with the role of Sales Director for the UK & Ireland.  In 2015, he began his current role based at the Terex Headquarters in Switzerland and in 2020, India was added to his region, making this the largest geographical sales territory within the Genie organisation. In 2015 he became a permanent member of the IPAF Council.
This webinar will be broadcast via Zoom and will be in English. A recording will be available on IPAF's YouTube channel after the webinar, for anyone unable to watch live.
View the previous webinars here
Webinar sponsored by: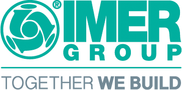 For event sponsorship contact: faith.cobaine@ipaf.org +44 (0)7542 94 1177.