IPAF Webinar: Selecting the Correct MEWP
24 March 2021, 12.00pm UK time (GMT)
This webinar will look at the importance of selecting the correct MEWP for the job to enable work to be carried out safely and effectively. Some jobs are extremely challenging to access. Knowing which machine to apply to each given situation makes a huge difference in terms of ease of access, time taken to complete the work, and ensuring site safety. The complexities and considerations of site access will be highlighted. Guest speaker Mark Keily of Sunbelt Rentals will give an industry and rental company's perspective of site survey. The webinar will conclude with an overview of IPAF's new Site Assessment (For MEWP Selection).
Presenters: Brian Parker, Head of Safety & Technical (IPAF), Mark Keily, QHSE Director (Sunbelt Rentals Limited) and Paul Roddis, Training Manager (IPAF). The webinar will be hosted by Richard Whiting, UK Market General Manager (IPAF).
This webinar will be broadcast via Zoom and will be in English, featuring simultaneous translation in German, Spanish and Portuguese. Simultaneous translation is only available when watching live, using the free Zoom desktop or mobile app. It will not be available if you watch using your web browser. *Please note simultaneous translation is provided subject to demand. IPAF reserves the right to cancel this feature if minimum numbers are not met.
A recording will be available on IPAF's YouTube channel after the webinar, for anyone unable to watch live.
Register now View the previous webinars here
Webinar sponsored by: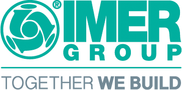 For event sponsorship contact: faith.cobaine@ipaf.org +44 (0)7542 94 1177.