MEWP/AWP Operators' Safety Guide
MEWP/AWP Operators' Safety Guide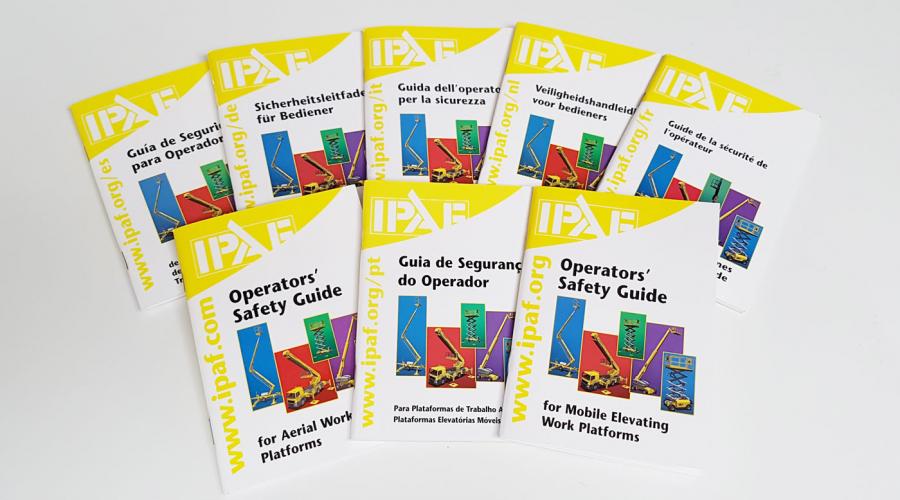 Added 1 Jan 2018
Last updated 1 Jan 2018
Resource also available in:
The IPAF Operators' Safety Guide for Mobile Elevating Work Platforms (also known as Aerial Work Platforms) is a pocket-size publication that sets out the recommended working practices for the safe operation of MEWPs/AWPs over a wide range of applications, from initial checks, through transport and positioning on site, to carrying out the required tasks.
Everybody who successfully completes the training programme gets one. The Safety Guide is not a substitute for proper and adequate training.
To order e-mail usa@ipaf.org
Please note that the IPAF Operators' Safety Guides purchased are supplied as guidance on the safety of working at height and for information only. They should not be used as part of a non-IPAF training programme.