Avoiding Contact with Power Lines Toolbox Talk
Avoiding Contact with Power Lines Toolbox Talk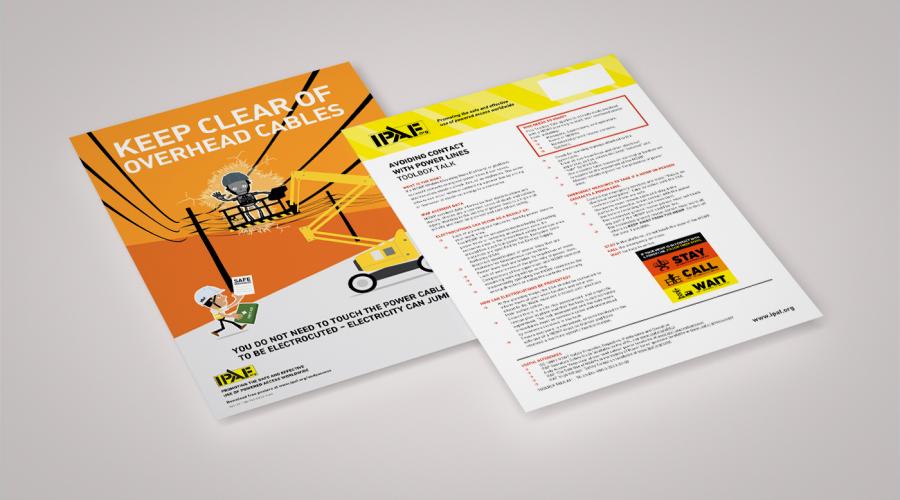 Added 7 Mar 2023
Last updated
Resource also available in:
If a MEWP (Mobile Elevating Work Platform) or platform occupant contacts energized power lines it can cause, electrocution, electric shock, fire, or an explosion. The same effects can occur without contacting a power line by arcing or flashover of electrical energy to a conductor.
WHO NEEDS TO KNOW?
This Toolbox Talk applies to all individuals involved with a MEWP planning to work near overhead power lines, including:
Managers, Supervisors, and operators.
Users of MEWPs.
Nominated ground rescue persons.
Spotters.
WHAT IS A TOOLBOX TALK?
Toolbox talks are short discussion sessions that allow you and your workers to explore the risks and safety issues specific to your work site. The talks should focus on a single topic. A toolbox talk should be a regular occurrence to reinforce learning and gain worker buy-in.
IPAF TOOLBOX TALKS
IPAF's toolbox talks focus on key issues when using mobile elevating work platforms (MEWPs), as well as mast climbing work platforms (MCWPs) or hoists. The talks build on the safety messages highlighted through the Andy Access campaign (www.ipaf.org/andyaccess), and these posters will form part of your briefing. It is advisable that these posters be used throughout your worksite to reinforce your safety messages.
USEFUL REFERENCES
Ref: Toolbox Talk A11 | TE-25-EN--V80.0-2023-03-02