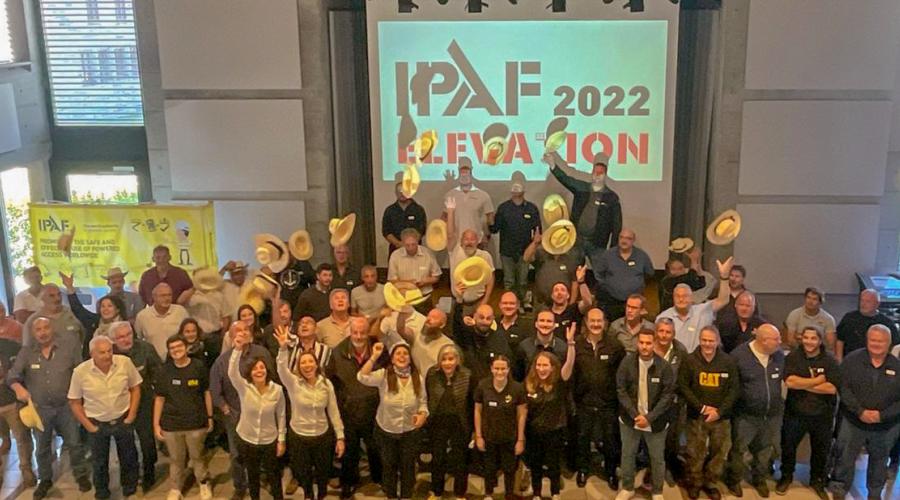 A promising future lies ahead for members of The International Powered Access Federation (IPAF) in Switzerland, which celebrates its 18th birthday this year with announcements on improvements to its quality MEWP training programme, including updates to course content, digitalisation of delivery and the ePAL mobile app that already has more than 2,000 unique daily users in the country. 
IPAF formed its Basel-based company in September of 2005, and works assiduously to effectively support its members in Switzerland with technical and safety guidance, delivering quality, ISO-compliant training, liaising with regulatory organisations and government at all levels to assist in the development and implementation of standards.  
From a modest start of just a handful of members in the early months of incorporation, including Maltech, SkyAccess, Accès & Elévatique and Camillo Vismara, IPAF Switzerland now has around 70 members in the country, across all sectors of the powered access industry, Including more than 50 Training Centres. 
In terms of IPAF training, from delivering a few operator courses per year in the early stages to certifying more than 10,000 powered access operators in 2022; now all holders of an IPAF PAL Card certifying successful completion of an IPAF operator course can store their digital licence in the ePAL app on a smartphone or tablet.  
In order to continuously improve the delivery and content of its training programme, IPAF is moving towards full digitalisation. IPAF already offers eLearning modules of its operator course in English, French, German and Italian, while the launch of the ePAL app is proving highly popular with operators and managers, with around 325,000 first-time downloads worldwide and around 2,000 monthly unique users in Switzerland.  
And behind the scenes IPAF is making things easier for Training Centres to book and manage delegates on to courses, reducing the need for paperwork and cutting down on time-consuming tasks arising from having to manually enter details from paper forms into digital databases.  
Peter Douglas, CEO & MD of IPAF, says: "Switzerland is a key market for IPAF, and we remain focused on listening to our excellent members there to deliver the very high standards in terms of quality and safety that they always demand.  
"It is a nice milestone to be able to celebrate 18 years of IPAF Switzerland – it feels as if we've come of age! Now there's an emphasis on digitalisation and improving our training offer for both our members that deliver training and for the operators and end-users who benefit from it."  
Christine Lell, IPAF's Representative for Switzerland, adds: "We value all our members and now IPAF has effectively reached maturity in Switzerland, we are promising a bright and bold future ahead with a real emphasis on tailoring our training courses and membership services to what our Swiss members and their customers demand.  
"There are a number of exciting innovations that IPAF is currently developing and is planning to release in coming months, including a number of major training updates and digitalisation of training delivery. It is my aim to ensure that all our Swiss members and their customers benefit from these, in search of greater safety and professionalism for our industry in future." 
Other news you might be interested in