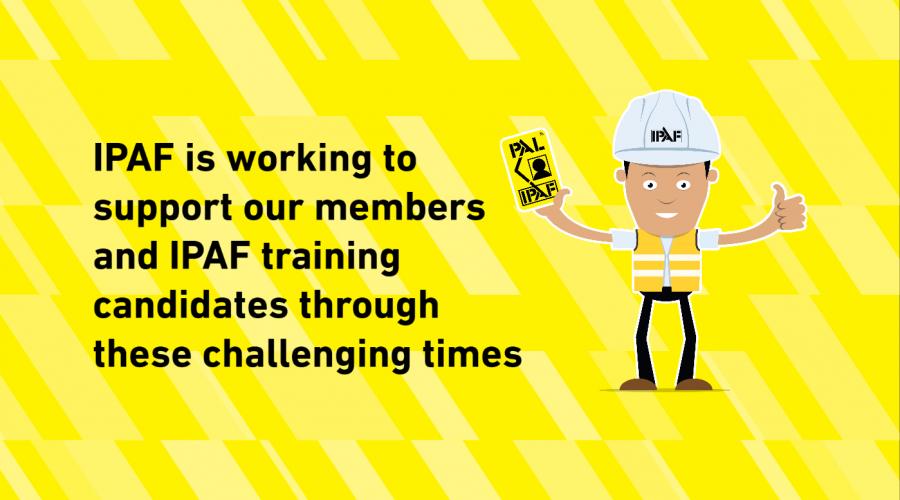 Like most organisations, IPAF has had to adjust quickly during the ongoing global coronavirus pandemic. The Federation has come up with a robust business continuity plan that protects its teams around the world, allowing key functions of the organisation to continue and maintaining support for our members and the wider industry globally.
During this difficult period, IPAF has continued to work with national governments, health & safety bodies and international standards organisations to ensure safety and best practice continue to be maintained and shared.
In the UK, IPAF is in regular discussions with Build UK during this crisis, in support of our members, as they work tirelessly to get construction up to full capacity as things start to improve. The current situation in the UK is as follows:
In England and Wales, 80% of Build UK members sites are open and in Scotland, this is currently at 20%. Sites are running at 60% of expected capacity and are working to Build UK's SOP (site operating procedures V3), 46% of housebuilders sites are open with more reopening daily. Build UK is also working with material suppliers to feed sites with much-needed materials. They are also working with hotel chains to open hotels in areas where needed to support construction workers who are working away.
IPAF and the Hire Association Europe (HAE), with the support of Build UK, is lobbying at Government level to get an extension to LOLER inspections so that rental company members are not faced with a backlog that will cause major issues as restrictions ease.
Peter Douglas IPAF's CEO & MD, comments: "We have acted quickly to mitigate the worst impacts of the global effort to halt the spread of coronavirus. We continue to support our members and IPAF training candidates worldwide."
"That being said, the challenges presented by this unprecedented public health crisis will mean we probably have to do things a bit differently as an industry in the future. As lockdowns are lifted worldwide, it will not just be business as usual but there is a great sense of optimism from our members around the world that the powered access industry can and will bounce back strongly from this unprecedented public health crisis."
IPAF has already issued guidance on delivering the theory element of the operator training programmes by video conferencing software. IPAF is also preparing guidance and webinars around training and operating MEWPs whilst following the social distancing rules, as this will be the new norm for some time to come. More information on the new guidance and webinars available soon.
Peter Douglas adds: "We have been pushing our eLearning platform during the lockdown and I am pleased to report albeit still relatively small numbers our eLearning courses (MEWPs for Managers and MEWP Operator theory) have grown three-fold in the last 6 weeks. We believe that this will continue to grow during the coming weeks and months to minimise social contact. Once they have completed the eLearning theory training online, operators only need to come to a training centre to conduct the theory test and practical test element of the course."
For more information on eLearning, visit www.ipaf.org/elearning.
Other news you might be interested in