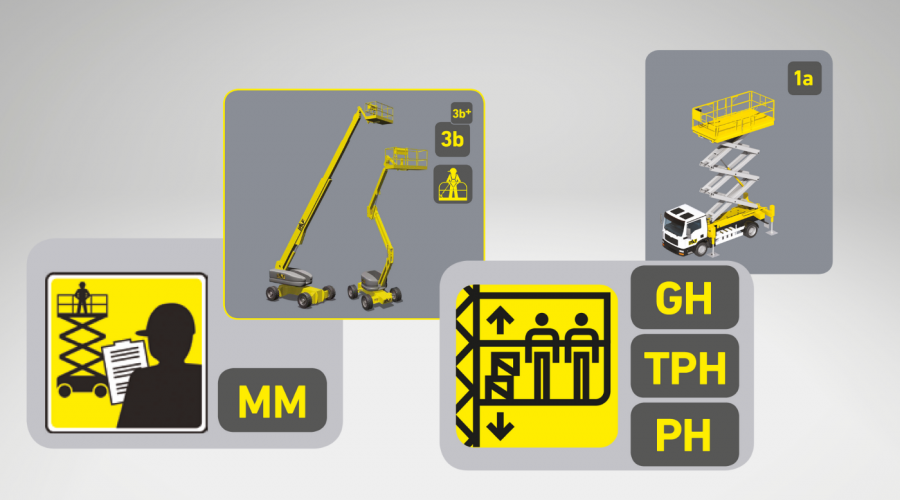 Members can use the IPAF machine category and course graphics for marketing and promotional purposes such as on adverts, brochures, social media and on their website. 
The graphics consist of: 
Machine graphics
1A, 1B, 1B+, 3A, 3A+, 3B, 3B+
Push around Vertical (PAV)
Construction Hoists (CHs) - Goods Hoist (GH); Transport Passenger Hoist (TPH) and Passenger Hoist (PH)
Harness (H)
Insulated Aerial Device (IAD)
Mast Climbing Work Platforms (MCWP)
Course Graphics
MEWPS for Managers (MM)
Load and Unload (LOAD)
To find out how to view and download the graphics, please email marketing@ipaf.org. 
*Please note, when using any of these graphics members must credit them to IPAF by adding 'images courtesy of www.ipaf.org'.