FREE IPAF ELEVATING SAFETY MAGAZINE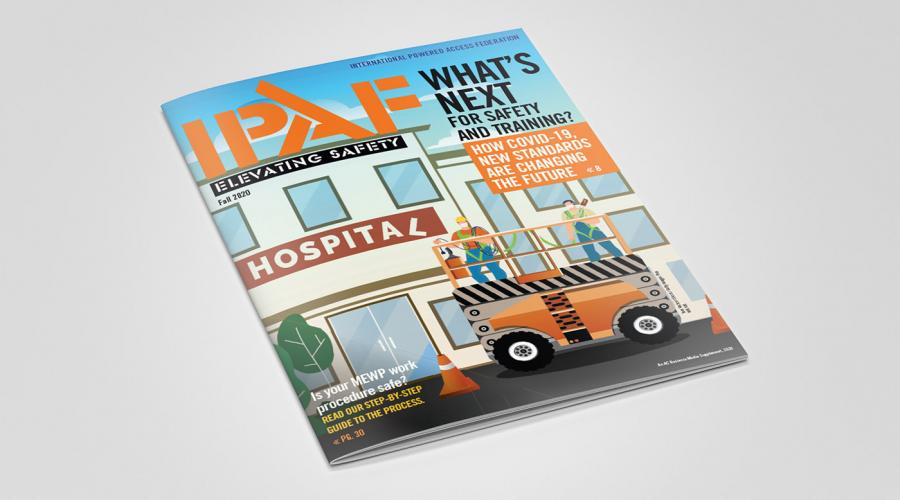 IPAF Elevating Safety is an annual magazine dedicated to promoting MEWP (aerial lift) safety in the US market. It is published for IPAF by AC Business Media in August annually.
Each year US IPAF members* are sent copies to read and distribute to colleagues, free of charge. IPAF members can request additional copies for colleagues and customers by emailing marketing@ipaf.org.
IPAF members also have access to special discounted rates for advertising e-mail marketing@ipaf.org.
View the digital copy of the current IPAF Elevating Safety magazine
*This member benefit is available to all IPAF members in the US and Canada.