How can IPAF support rental companies?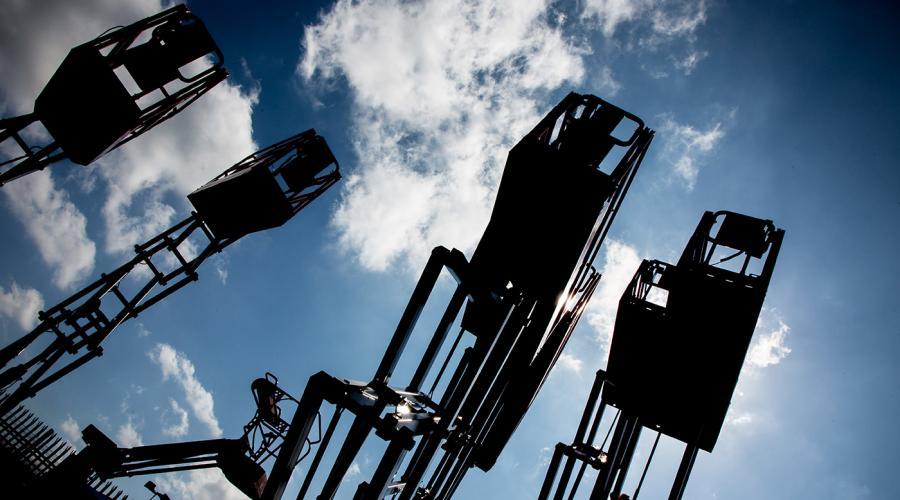 IPAF's mission is to promote and enable the safe use of powered access worldwide. This includes mobile elevating work platforms (MEWPs), mast climbing work platforms (MCWPs) and construction hoists (CHs). IPAF works with over 1600 members across 80+ countries comprising of manufacturers, rental companies, contractors, training organisations and machine users. 
IPAF also works with non-members to increase safety awareness and good practices within the powered access industry. On this page, you will find links to relevant documents, guidance, toolbox talks, and information to support rental company's work safely and efficiently when using powered access. If you can't find the information you are looking for, please contact IPAF by emailing marketing@ipaf.org. 
 "We understand not all rental companies are able to undertake the IPAF Rental+ standard and many are generalist tool hire and equipment rental companies. We believe it remains IPAF's responsibility to provide guidance and information to any rental company with powered access in its fleet. Here are free resources readily available for you and your company to use. For more support, please contact IPAF." Richard Whiting, IPAF's UK General Market Manager
Resources & Guidance Documents
You can access a range of toolbox talks, free of charge covering topics such as rescue plans, familiarisation and how to avoid common hazards. IPAF toolbox talks are available in a range of languages.
Your company can also view the IPAF Safety Campaigns. Each year, IPAF produces a new safety campaign, based on the results and findings from IPAF's Accident Reporting Portal. In 2023, IPAF released the 'Loading & Unloading' safety campaign in the UK specifically and the global campaign was 'High Voltage!' while in 2022, it was 'Don't Fall For It!'. The safety campaigns feature posters, guidance documents and leaflets promoting the campaign how to avoid the hazards involved. 
You can also access a range of Andy Access safety advice posters demonstrating how to avoid common hazards and adopting good practices for MEWP & MCWP operators. The posters feature IPAF's safety champion, the characters Andy Access, and Hugh Hazard. Each poster illustrates a specific safety message on how to use powered access machines and equipment correctly. 
The Andy Access posters have originated as a means of communicating the valuable learning outcomes identified from the IPAF accident reporting project, and as a means of reinforcing the key messages covered in IPAF's training programmes.
View the IPAF Toolbox Talks  View the IPAF Safety Campaigns View the Andy Access Posters
All IPAF safety resources are listed in the IPAF Resource Library, www.ipaf.org/resource-library, a few documents are listed here. All guidance documents are free of charge to read. 
Your onsite operators can ensure their IPAF qualifications are up to date, record machine use and view safety guidance all from IPAF's ePAL app. The app is free to use and available for all new and existing IPAF licence and qualification holders. Search for 'IPAF ePAL' in the Apple Store for iOS or Google Play for Android.
You can view a series of IPAF webinars, free of charge and on demand, including safe operation of MEWPs, safe unloading and loading, sustainability and more. To view, go to www.ipaf.org/webinars. 
Other useful links: 
How can you ensure your company is compliant? 
Ensure your workers are trained - not just your machine operators, but are your management staff trained to resource the correct equipment for the job? View the IPAF Training pages for more information. 

Promote IPAF Safety Campaigns and posters onsite to ensure your workers are aware of best practices when operating powered access machines and equipment.

Report powered access 'near misses' and incidents involving powered access equipment on IPAF's Accident Reporting Portal - The anonymised data in the portal enables IPAF to report on incidents and collate data needed to update IPAF training and safety campaigns. This data is analysed and published annually within the IPAF Global Safety Report. 
IPAF News & Updates
You can receive quarterly newsletters from IPAF, which contain the latest IPAF news in your region as well as event mailings and news on IPAF publications. 
You can also follow IPAF on LinkedIn, Facebook and Twitter, for the latest news announcements and articles. Please support IPAF by following the pages and inviting your colleagues to do so too. The social media channels assist IPAF in increasing awareness of the new safety messages and campaigns. 
Newsletter sign up IPAF's LinkedIn Channel

If you would like to discuss any of the above links or documents with a member of the IPAF team, please click 'request a callback', and one of the IPAF team will contact you. 
Exclusive for IPAF Rental Members
Access to IPAF Rental+
In the UK, all rental members must comply with the IPAF Rental+ standard to become an IPAF member. The IPAF Rental+ scheme ensures your company is legally compliant for leasing powered access equipment. You would be independently audited and meet the standards of training, equipment inventory, environmental standards and customer satisfaction. 
More Information View a list of current IPAF Rental+ members 
 
IPAF Accident Reporting Portal 
As a part of the incident reporting process, IPAF members also have access to the IPAF Accident Reporting Portal - Members' Dashboard, where they can view an anonymised data set. This allows you to analyse the incidents onsite with the dashboard and benchmark yourself against the industry. 
View the IPAF Accident Reporting Portal View the Global MEWP Safety Report
Access to British Standards Online 
IPAF members can access 10 specific standards relating to the use of mobile elevating work platforms (MEWPs) and mast climbing work platforms (MCWPs). These include the BS ISO 18893 mobile elevating work platforms. Safety principles, inspection, maintenance and operation and BS 8460:2017 Code of practice for the safe use of MEWPs and others. 
If you are a member, click here to view the British Standards online. 
IPAF and Industry Events
IPAF hosts and attends hundreds of powered access events across the world every year. Members receive free and discounted tickets at many industry events. Bookmark www.ipaf.org/events for all upcoming events. To apply to become an IPAF member to access member events and discounts, visit: www.ipaf.org/join. 
Enquire about becoming a member Apply to become an IPAF Member