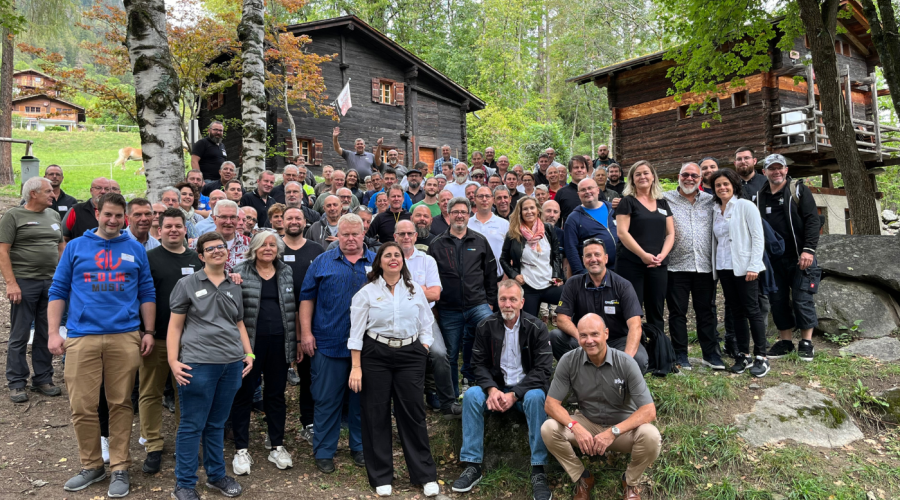 In Switzerland, IPAF has over 18 years of experience and understands the unique challenges and regulations that businesses face when it comes to the safe and efficient operation of powered access machines and  equipment.
Our team based in Basel and the UK, IPAF's team of experts is dedicated to providing you with the best possible guidance and support to help you achieve your safety goals.
Join the thousands of businesses across Switzerland that trust IPAF for their safety powered access training needs and experience the difference for yourself.
Contact us to learn more Meet the team in Switzerland
Powered Access Training
IPAF's powered access training programmes is are designed to equip operators, supervisors, and managers with the knowledge and skills required to meet legislative requirements and keep themselves and others safe on the job. Click to find out more about Switzerland's legislation requirements.
IPAF's MEWP Operator Training Course is certified by Bureau Veritas as conforming to the international standard ISO 18878 certified operator courses for mobile elevating work platforms (MEWPs). The MEWP Operator Training course is specially designed to train operators in different categories of MEWPs, including Static Vertical (1Aa), Static Boom (1Bb), Mobile Vertical (3Aa), Mobile Boom (3Bb), Specialist Machines (SPECIAL), Push Around Vehicle (PAV), and Insulated Aerial Device (IAD). Discover more about the MEWP Operator Training Course.
IPAF's training courses are delivered by a network of over 50 IPAF- Approved Training Centers throughout Switzerland, each offering a range of high-quality training options to suit your individual needs.
Explore IPAF Approved Training Centers today and take the first step towards a safer, and more productive workplace.
Find your nearest training centre
"There is no organisation in the market who offers such comprehensive and professional material".
Martin Vögtli, CEO, of SkyAccess
"The main selling points in our eyes when it comes down to IPAF- training is that it is a certified training that secures a certain standard and that the training course material is available in many languages".
Carina Wyss, Board Mmember, of Kompetenzzentrum für Arbeitssicherheit AG
"We are offering IPAF training because of the quality of the training courses, the reputation of the PAL card, the available tools both for training centres and users. Also, because of , the Swiss and international recognition and because we share the same aim: reducing the risk of operators' accidents".
Natascha Bergonzoli, Responsible Aadministrative of SWISSécurité
IPAF has a wide range of best practice guidance and safety material that is free and available to download. Visit our Resource Library now to access a wide range of valuable materials designed to help you elevate safety standards.