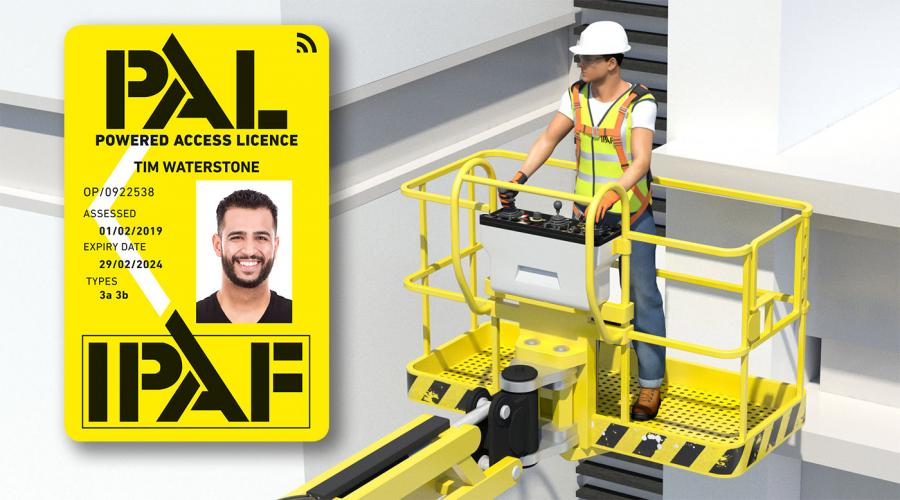 What is a PAL Card? 
A PAL Card is a Powered Access Licence for operating Mobile Elevating Work Platforms (MEWPs), Mast Climbing Work Platforms (MCWPs) or Construction Hoists (CHs).
To qualify for a PAL Card, operators must complete an IPAF training course and pass a test at an IPAF-accredited training centre. 
Over 51 countries accept the PAL Card recognition of high-quality operator training, with over-750 IPAF-Approved Training Centre's Worldwide. We have issued over 2 million PAL Cards, as proof of our industry recognised training courses.  
The IPAF training programme was developed by leading industry professionals and is certified by TÜV as conforming to the international standard ISO 18878 Mobile elevating work platforms – Operator (driver) training.
To get a PAL Card, find your nearest IPAF-approved training centre
"IPAF Training is comprehensive and globally recognised in the marketplace. At Skyjack, we insist that all personnel operating MEWPs are trained using these industry-leading materials." Ken McDougall, President, Skyjack, USA
"The IPAF Brand is the global standard and its something we're proud to be associated with." Richard Abercrombie, Learning & Development Lecturer, Openreach, UK
Frequently Asked Questions
Who needs a PAL Card?
Anyone operating a: Mobile Elevating Work Platform (MEWP), Mast Climbing Work Platform (MCWP), Construction Hoist (CH).
How do I get a PAL Card?
From June 2021 UK & Ireland PAL Cards are issued digitally and accessed via ePAL, IPAF's free mobile phone app. A printed PAL Card will still be available.
What courses are available? 
For a full list of IPAF training courses, view our Training page
How long is the PAL Card valid for? 
Five years, from the first day of your training course. *Dependent on your country/regions regulations
How to verify a PAL Card?
Online verification of PAL Cards: www.ipaf.org/checkpal or contact your nearest country office.
Lost PAL Cards
If you need a replacement for a lost PAL Card, contact the IPAF training centre where you were trained. They will be able to replace your licence for a small fee. Read more.