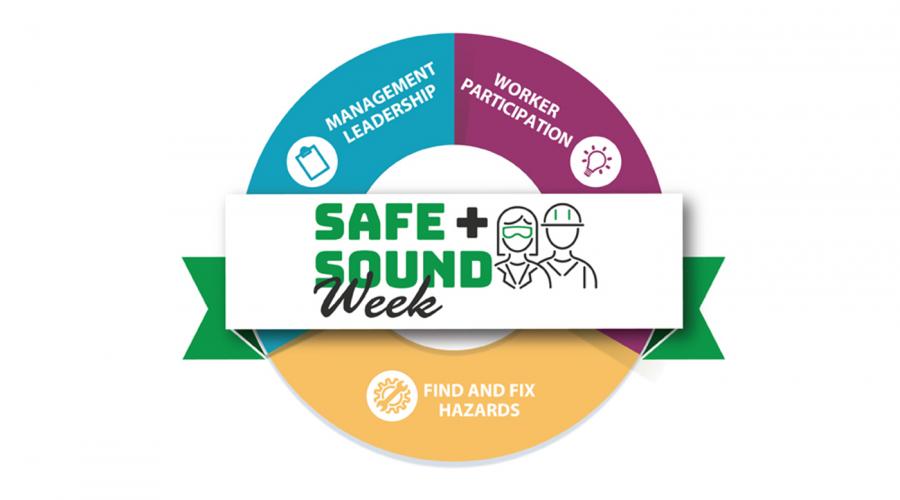 The International Powered Access Federation (IPAF) will support OSHA's Safe + Sound Week, beginning with a free webinar on how to operate Mobile Elevating Work Platforms (MCWPs), formerly known as Aerial Work Platforms, safely.  
IPAF's North America Regional Council committed to IPAF being involved in the OSHA Safe + Sound week this year, and in addition to developing the webinar covering planning the safe-use of MEWPs, IPAF will promote its free range of industry safety materials including Andy Access safety posters, Toolbox Talks series of short workplace briefings, ANSI-compliant training program, as well as stickers, decals and the updated IPAF incident reporting portal.    
The webinar is hosted on Aug 12, 2021 11:00 AM (Eastern Time) and is presented by Tony Groat, IPAF's North America Regional Manager, Bal Guerrero of United Rental's United Academy, who chairs the North America Regional CounciI, and Nick Donofrio, OSHA Compliance Assistance Specialist – New York Regional Office. Tony Groat comments: "This is an annual event and I am sure IPAF's involvement will help to spread safety knowledge about use of MEWPs to conduct temporary work at height.  
"In addition to the free webinar, we will be using this week-long safety seminar to signpost the IPAF range of free Andy Access posters and Toolbox Talk resources, Street Smart and all prior IPAF industry safety campaigns, and we hope it will be a great platform to assist in engagement with safety and training throughout the year.  
"At IPAF we are keen to work with OSHA in assisting the development of safety programs, and our involvement in the Safe + Sound Week is an excellent way to promote our organizations' mutual aims to enhance workplace safety. We hope this will become an annual collaboration and intend to add mast-climbing work platforms and construction hoists to our presentations next year as well."     
Click here to register for the IPAF webinar "Safe + Sound with Aerial Lifts (MEWPs)", to be hosted Aug 12, 2021 11:00 AM Eastern Time, in which IPAF will introduce a guide to develop a MEWP-specific safe-use plan.  
Other news you might be interested in