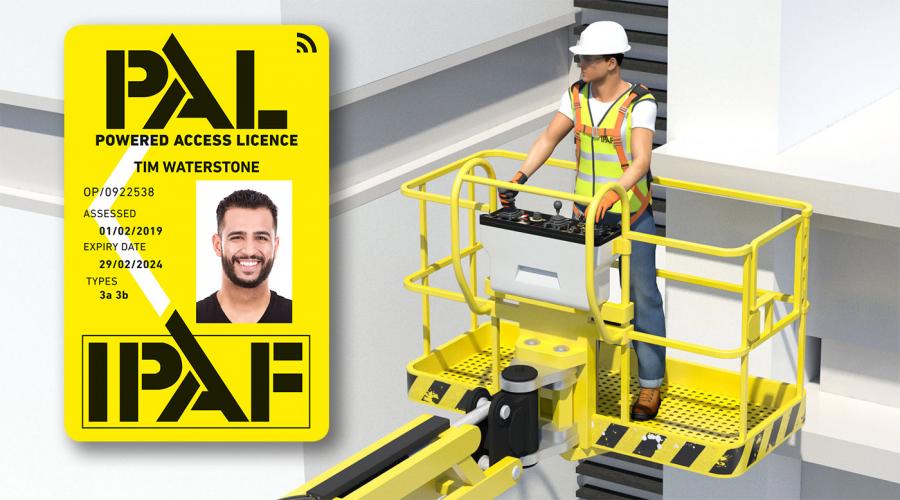 Regulators in Dubai have stated that all operators must hold a valid PAL Card, issued by the International Powered Access Federation (IPAF) to work using Mobile Elevating Work Platforms (MEWPs).
The Dubai Municipality published two technical guidance notes in September 2019 in relation to MEWPs and Mast Climbing Work Platforms (MCWPs). Aimed at improving safety standards, these mandate that contractors using MEWPs and MCWPs in the municipality must ensure all operators hold a valid IPAF PAL Card.
Jason Woods, IPAF's Regional Manager for the Middle East & South Asia and an IPAF senior instructor, says: "Increasingly contractors on major projects in the region, and indeed many of their clients, are demanding stringent safety measures in place and requiring the highest standard of training and risk management on their work sites. Saudi Aramco, Abu Dhabi Midfield Terminal and UAE mega project Expo2020 are some of the key projects welcoming IPAF trained MEWP operators.
"In September 2019, the Dubai Municipality launched two technical guidance notes in relation to MEWPs and MCWPs, aimed at improving safety by requiring contractors to follow the new guidelines, which among other things state that all operators must hold a valid IPAF PAL card
"Supervisors must be trained in areas key to managing MEWP or MCWP operations, and equipment rental companies must comply by ensuring their delivery staff hold demonstrator, load and unload licences as appropriate. And all boom-lift operators must wear a correct lanyard and harnesses, mandating additional training for the user.
"Where training is mandated there are always going to be companies that claim they can certify operators quickly and cheaply – sometimes taking just a few hours – to minimise employees' time off the job," Woods continues.
"However, this only heightens risk, putting workers' lives in jeopardy and increasing the likelihood of costly stand-downs. Contractors and project managers aren't daft, they know that if an accident occurs, the work site grinds to a halt while the accident is investigated, so supposed time and cost savings when it comes to proper training, risk assessment or planning are a false economy.
"It is critically important for managers and supervisors and all employees and sub-contractors to be professionally trained. This means fewer stoppages and minimises the risk of people being injured or killed.
"IPAF supports the Dubai Municipality in its move to mandate quality training across the powered access sector, and also the use of correct fall-restraint equipment for all boom-lift platform occupants.
"There is no excuse for cutting corners where safety is concerned, and no defence after an accident occurs for not validating or verifying that qualifications were bona fide and of sufficient standard to prepare the operator to work safely and well."
Other news you might be interested in