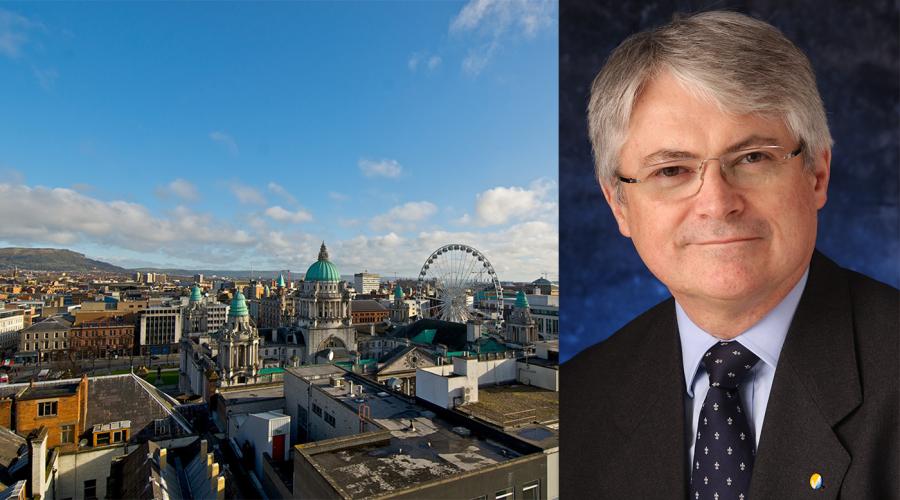 Don Kenny, CEO of Loxam Powered Access Division (formerly the Lavendon Group), has been confirmed as the keynote speaker for the annual Europlatform conference, which will be hosted by the International Powered Access Federation (IPAF) at the Europa Hotel in Belfast, Northern Ireland, on 11 October.
Don Kenny's presentation is titled "What makes a successful access business?" and leads a line-up of speakers including: Nina Aasland, Managing Director, Naboen; Brad Boehler, President, Skyjack; Ian Cameron, Editor, Diesel Progress International; Andrew Delahunt, Technical & Safety Officer, IPAF; Julie Houston Smyth, Director, Highway Plant Co and Chair of the IPAF Irish Council; Tim Whiteman, CEO & Managing Director, IPAF; and Euan Youdale, Editor of Access International magazine, IPAF's official media partner for the event.
Other topics covered will include engine and power system trends, creating a successful business culture and managing growth, how to harness latest technological developments in the industry, and an overview of the MEWP rental market in Ireland.
There will also be a panel discussion, entitled "Electrifying your fleet", involving: Jos van Grootveld, Director, Smart Platform Solutions; Arnold Grootveld, Managing Director, Hoogwerkt; John Ball, Chairman, Access Link and CEO of Velocity Rental Solutions; and Stéphane Hubert, Chief of Sales & Board Member at Haulotte. There will be simultaneous translations in German.
Tim Whiteman, CEO & MD of IPAF, comments: "Last year's Europlatform in Warsaw, Poland, was a very strong line-up; what really shone out was the thought-provoking nature of the presentations the speakers gave, covering topics such as the potential exponential growth of the global MEWP fleet, the imperative to switch to cleaner, greener power sources, and the extraordinary advances in technology such as robotics, virtual and augmented reality and MEWP simulators that are already revolutionising the powered access industry.
"In putting together this year's event in Belfast, Northern Ireland, we were very aware that the bar was set high in terms of the calibre of speakers and the topics they will address; I think most people can agree that the line-up already confirmed will not fail to deliver on all fronts. I for one cannot wait.
 "I urge all those interested in current and future innovations in the powered access industry in Europe and indeed globally to book now to get the early-bird rate and an exclusive discount on IPAF's award-winning Global Powered Access Rental Market reports, which have just been published."
Booking is now open for IPAF's Europlatform 2018 and there are special discounts and offers for those booking early, including an exclusive reduction in the price of the award-winning 2018 IPAF Global Powered Access Rental Market Report, compiled by Ducker Worldwide; please see www.europlatform.info for more details and to book.
Other news you might be interested in