IPAF Webinar: IPAF 2020 review and what does 2021 hold?
10 December 2020, 12.00pm UK time (GMT)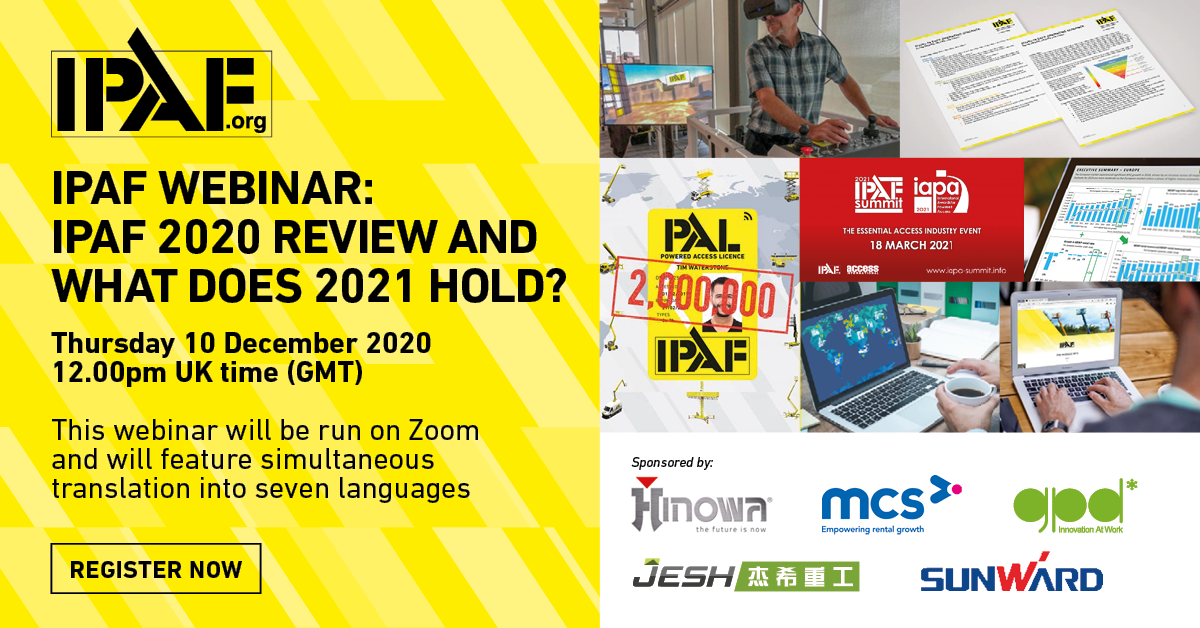 Join the next webinar from IPAF to find out what we have been doing over 2020 despite the challenging climate, and what exciting projects are in store for 2021! Presenters will include Giles Councell, IPAF Director of Operations and Romina Vanzi, Head of Regional Development & MCWPs followed by a live Q&A session.
This webinar will be run on Zoom and will be in English and feature simultaneous translation into seven languages: Dutch, French, German, Italian, Portuguese, Spanish and Chinese. A recording will be made available on YouTube after the event, for those unable to watch live.
View the previous webinars here
Webinar sponsored by:
For event sponsorship contact: faith.cobaine@ipaf.org +44 (0)7542 94 1177.