Re-Mounting an Aerial Device onto a Vehicle Chassis
Re-Mounting an Aerial Device onto a Vehicle Chassis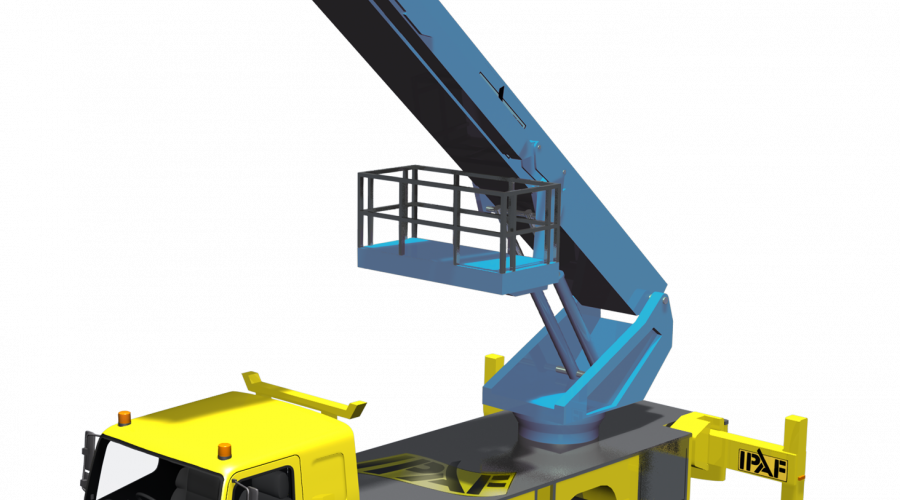 Added 1 Jan 2018
Last updated 1 Jan 2018
Resource also available in:
The mounting or re-mounting of an aerial device onto a new or different vehicle chassis to the original chassis as sold by the aerial device manufacturer is a specialist job requiring both in-depth engineering knowledge and the technical specifications for the aerial device to be mounted.
When attempted by an installer without the skills, knowledge and ability, there can be a real danger to the users and those nearby. If re-mounting is done without the approval and guidelines from the manufacturer, then the installer or company who re-mounts the aerial device becomes legally responsible as the manufacturer.
The re-mounting of an aerial device will need to be certified as conforming to the required standards (ANSI A92.2 / CSA C225) for the region in which it is intended to be used and to include all requirements specified by the aerial device manufacturer.
ITEMS TO CONSIDER BEFORE RE-MOUNTING:
Aerial device manufacturer's specifications
Vehicle manufacturer's specifications
Facilities required for testing of the aerial device
Regional type approval standard to be met
Regional vehicle type approval AND testing laws
and standards
Inspection of unit before first use by a competent
service technician
Identification number of the vehicle and of the chassis
In the case of re-mounting onto the same or an identical
chassis, a certificate of conformity (to the standard) may be required.
CAUTION - FAILURE TO MOUNT / RE-MOUNT AN AERIAL DEVICE CORRECTLY CAN AND HAS LED TO SERIOUS ACCIDENTS WORLDWIDE