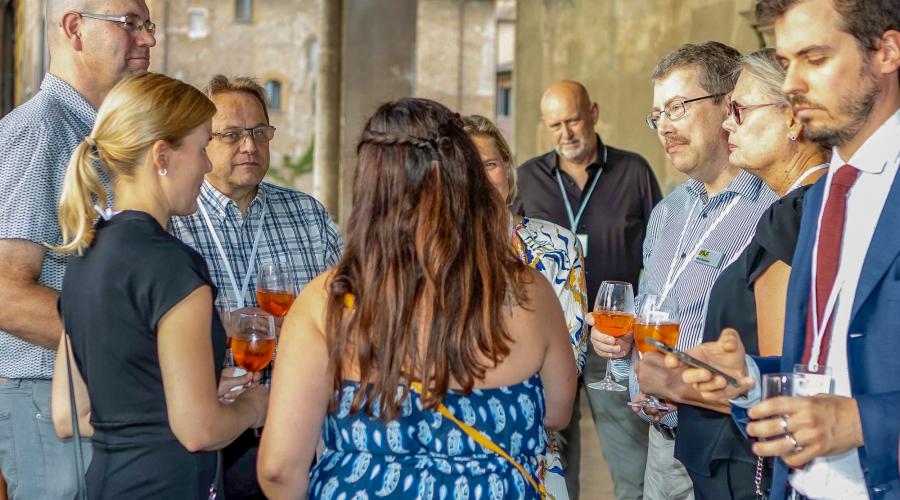 It has been a notable year for the International Powered Access Federation (IPAF) across the Nordic and Baltic regions in terms of both membership numbers and training delivery, with demand for PAL Cards from Tier 1 construction contractors and the recognition of IPAF President Karin Nars both being credited as contributing to record-breaking numbers.
Kent Boström, IPAF's Representative for the Nordic & Baltic regions, comments: "When we were setting out our expectations for 2022 last year, we hoped to increase membership and, with three weeks still to go in the year, we now have 56 members in total across the region, which has exceeded what we hoped for.
"I feel there has certainly been a 'Karin Nars effect', with the Managing Director of Dinolift and our latest IPAF President being key to helping open doors and bring in new members and raise the profile of the federation across the Baltic and Nordic countries.  
"We had also hoped to increase the number of IPAF Training Centres and, as we head towards year-end, we have added six new Training Centres, with Zeppelin, GSV, and Collé all opening new locations in Denmark, to keep pace with steady construction demand for the IPAF PAL Card, while Ramirent became an accredited IPAF training provider in all three Baltic states.
"And, perhaps unsurprisingly given the additional training centres that have opened this year, we vastly exceeded our training delivery expectations: The year-to-date figure stands at 1,802 and counting, which is a record number for IPAF in the region. Of these, 1,602 were certified in Denmark, where all major construction projects now mandate that operators of powered access machines must have a valid IPAF PAL Card.
"As more doors open to IPAF and we continue to sign up new members and work hard alongside partner organisations such as contractors, rental associations and national health and safety bodies, we hope to continue this excellent momentum.
"More and more people across the wider region are switching on to the benefits of IPAF's quality-assured, ISO-certified training, delivered in multiple languages, via both eLearning and instructor-led modules, and now with the convenience of digital storing and sharing of course certification using the ePAL app for mobile devices.
"We certainly hope that 2023 can continue this very encouraging trajectory, and of course we look forward to another year of the 'Karin Nars' effect as she continues her term as IPAF's President."
Other news you might be interested in