Safe Delivery of MEWPs
Safe Delivery of MEWPs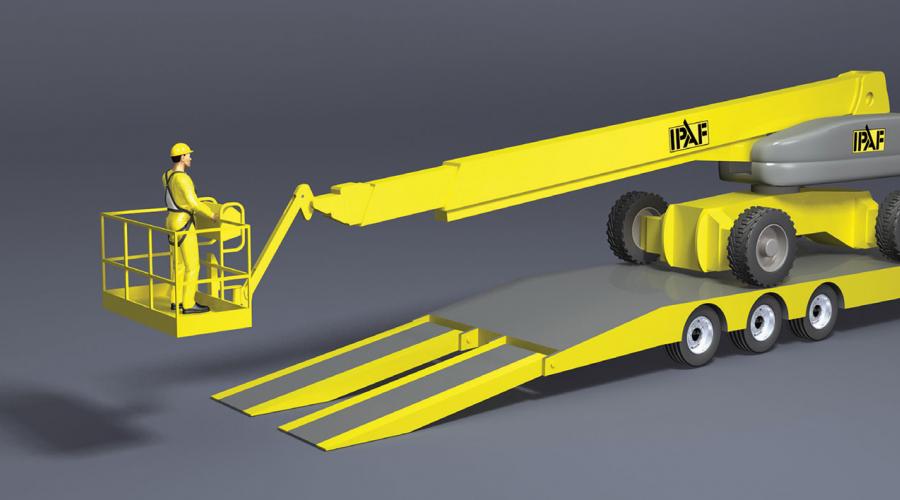 Added 1 Jan 2018
Last updated
www.ipaf.org/load
Resource also available in:
HAVE YOU PLANNED FOR THE SAFE DELIVERY OF YOUR MEWPS?
The loading and unloading of mobile elevating work platforms (MEWPs) is a potentially risky activity, as findings from the IPAF accident reporting database show.
About a third of the accidents recorded by rental companies involve MEWP delivery drivers, and IPAF is focusing on this area to raise awareness of the need for further training and safety initiatives.
MEWPs must be correctly and safely loaded, secured and unloaded prior to or following transportation by road to and from the work site.
Ensure that a senior manager is responsible for planning MEWP deliveries, collection and transportation.
Perform a proper risk assessment for all MEWP operations and document this process.
Ensure that all employees are adequately trained to fulfil their responsibilities.
IPAF-approved training centres offer a course on the loading/unloading of MEWPs. Other relevant courses are MEWPs for Managers, Operator and Demonstrator.
See also Andy Access posters on a range of safety topics.