Radio Frequency Course Discount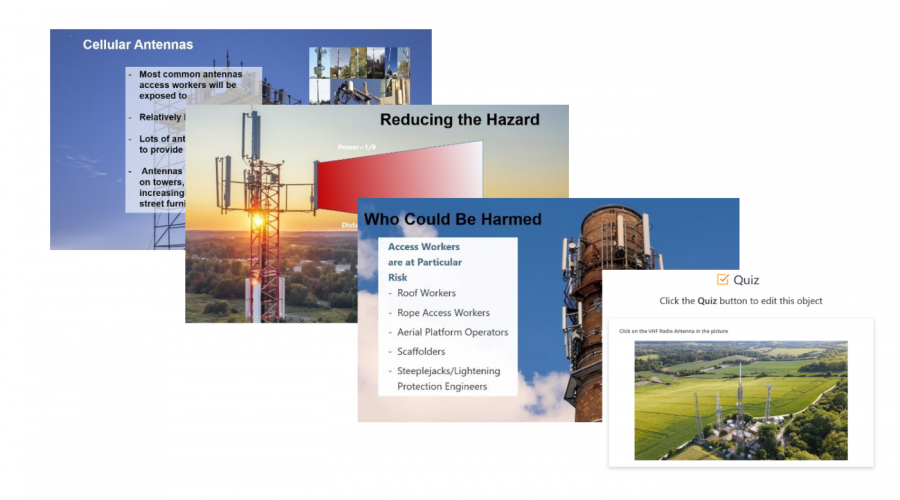 All IPAF members have access to a 20% discount on Network Safety's Radio Frequency eLearning course. The course is £45 full-price and IPAF members can complete the course for £36.
As the ever-increasing need for connectivity and data leads to the installation of more and more antennas, Network Safety is passionate about educating access workers on the risks of being exposed to non-ionising radiation. 
International Guidelines dictate that workers, can be exposed to up to five times more non-ionising radiation than members of the public and we believe that access workers are one of the most at-risk groups.
The main aim of the course is to raise awareness about radio frequency so that access and rooftop workers who have the potential to be exposed to dangerous levels, are kept safe and well.
Following completion of the course, you will:
Know what electromagnetic fields are and what radio frequency is
Have a better understanding of what harm radio-frequency can cause
Have an insight into the legislation and guidance surrounding radio-frequency
Understand the factors that need to be considered when undertaking a radio-frequency risk assessment and controls necessary to keep safe
Know where to go for further advice and support
This course is essential for continual professional development for all access and rooftop workers and it is recommended that it is retaken every two years to keep up to date with changing technology and any emerging risks.
"We are proud to have become a Member of IPAF and its global community and are pleased to offer our e-learning course (discounted to all members) which will help keep members safe and compliant with legislation." Jenny Trueman, Owner of Network Safety
Click here to book the course To preview the course click here
For more information, email radiation@network-safety.co.uk or call 078432 60181. Visit Network Safety's website: https://networksafety.ispringmarket.eu/. 
To apply for the IPAF member discount, please email members@ipaf.org for your discount code. 
*This member benefit is available to all English-speaking IPAF members.